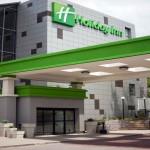 Here is your opportunity to exhibit in the upcoming 2017 CRA Ontario Conference and Product Expo! Please click on the link below to find the Registration Form to exhibit in this incredible show.
In 2015, the format of the Ontario Regional Show was revamped and rebranded…the changes were a resounding success and met with rave reviews. Well, we're doing it again on March 22, 2017!
The Morning Session will include industry related Workshops and World Class Speakers. The Afternoon Session will be dedicated to the Product Expo. Once again, lunch will be served during the Product Expo.
NEW THIS YEAR…The Party and Event Wall of Fame! An entire area dedicated to the Suppliers to that segment of our Membership.
Following a full day at the Conference, CRA Ontario will be hosting the Annual Awards Banquet in the evening.
All this, under one roof! The Holiday Inn Hotel and Conference Centre in Guelph, ON.
More information, Event Registration Forms and Sponsorship Opportunities will be available shortly and will be distributed at the next CRA Ontario Members' Meeting on Wednesday January 18, 2017 at Kubota Canada in Markham, ON.