---
March 2019 Newsletter
Together We Can Raise The Standard!
In This Newsletter
Special Messages from your CRA (ON) President, Kim Rixon and Associate Director, Gord Ellis!
April is ELECTION Month! See what CRA Ontario board spots are up for grabs and GET INVOLVED today!
The Rental Show: Recap from the perspective of Party & Tent, General Tool\Construction and Exhibitors!
Missed the January 2019 Member Event at GAL Power? Check out what you missed!
March App of The Month: Mint! Time To Get Financially Organized in 2019.
Social Media Management; Tips for 2019!
Ask Ruby Anything – You asked, We Answered!
Upcoming Member Events – Special Invitation Included!
CRA (ON) Member, Higgins Event Rentals, Helps The Community with Garden!
---

A Message From CRA (ON) President, Kim Rixon!
February was the ARA Show in Anaheim, California.  Although the weather was cold, networking with my peers was the highlight, it always gets me excited about my business!  The show was a great opportunity to meet some fascinating people and to reconnect with friends from previous shows.
A new initiative I was especially happy to hear about was the new "Women in Rental program", this program will help women become more engaged in the association, it is in the beginning stages and ARA/CRA are looking for women to become more active in their local boards and committees.
There are over 7400 women engaged in the industry and women executives represent 17% of ARA general member locations.  Kevin O'Leary, in his keynote speech at the ARA Show, was quick to point out the benefits of having women in key roles of a business and how they work differently compared to men.
Women are increasingly becoming active in the rental industry and with that shift we need to focus on how our dealings with them reflect on our companies.  Your salespeople and delivery people are the front line of your company and they should all be aware that many women are now purchasers and influencers in the business.  It's not the Old Boys Club anymore and your staff need to know that the woman who is patiently waiting at your booth may in fact be the person who makes the decisions for the company, how she is treated will determine who that company purchases from.
To learn more about this initiative speak with your board members or CRA National and find out how to get involved.
Another great initiative is the Young Professionals Network (YPN), this is a free member benefit for rental store employees between the ages of 18-40.  Younger members can connect with people in the industry and build their skill sets and knowledge for career growth in the equipment and event rental community.  CRA Ontario will be focussing on growing our YP Network in the coming years to ensure a strong, vital organization will continue to be on the cutting edge of our industry. To learn more about this program click the link and become a member of  YPN .
CRA Ontario offers many networking opportunities such as our regular Networking meetings where we travel around the province to different rental stores or suppliers showrooms, our annual golf tournament in September and our biennial Conference in November.  There are many opportunities to become involved in CRA Ontario so what's stopping you?  We are always looking for members to join our board or to help on committees.  We are actively looking for a Treasurer and Second Vice President for this coming year, contact one of our board members today to see what exciting things we are doing for you and how you can benefit from being an active member.
At the AGM in Anaheim we were introduced to the incoming CRA National board: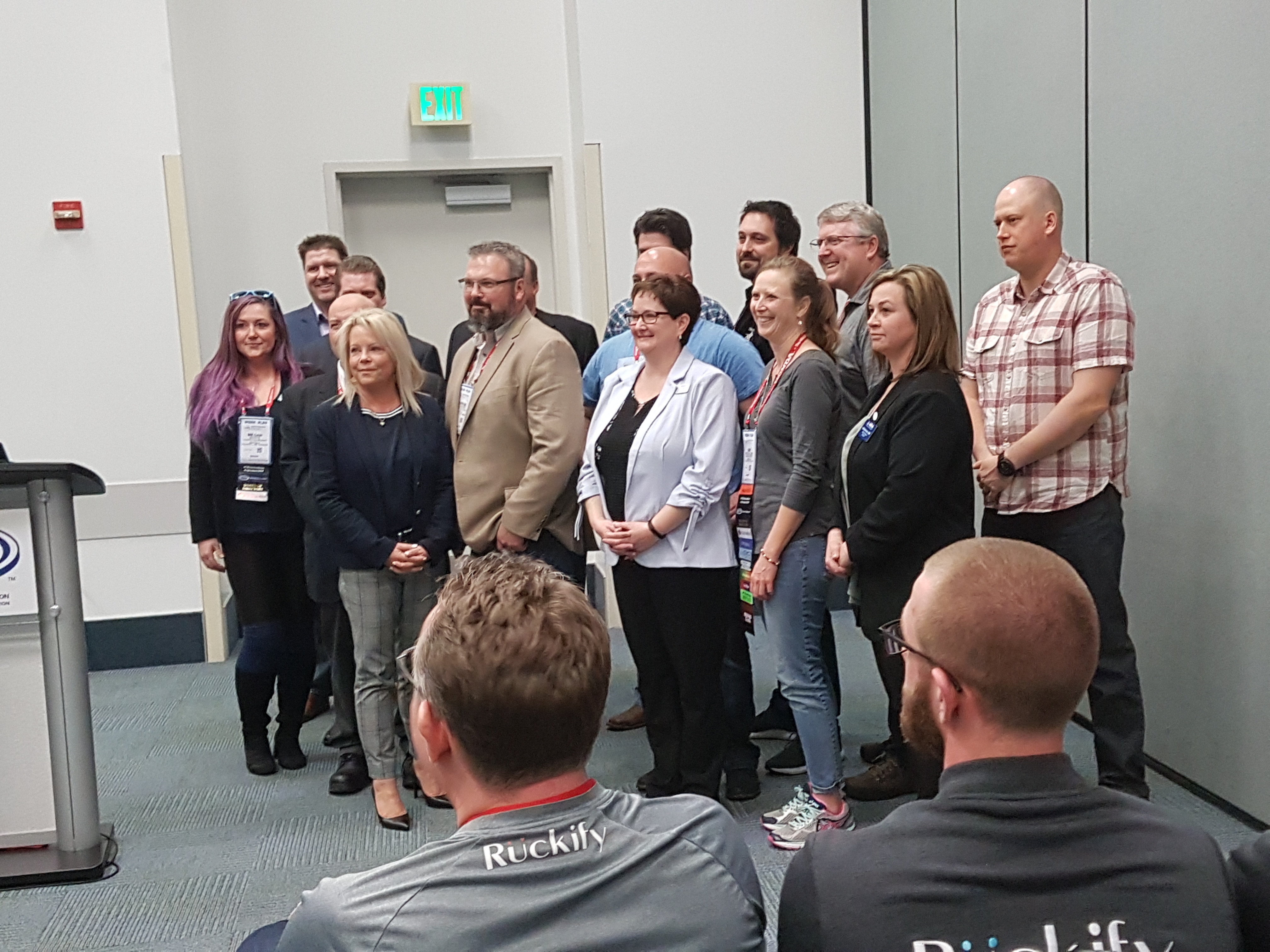 Mike Maltby – Chairperson
Dan Spencer – President
Colin Wilson – Vice President
Nathalie McGregor – Executive Director
Jill Holtsman – Region 10 Director
Nancy Crosby – Atlantic Director
Pierre Shawn Turcotte – Quebec Director
Kim Rixon – Ontario Director
Jeremy Andrews – Saskatchewan Director
Russell Ridge – Manitoba Director
Warren Carriere – Alberta Director
Jim Clipperton – BC Director
John Gilespie – Insurance Director
Justin Klassen -Associate Director
Richard Vermette – Associate Director
The people on this board are here for you and your business,  they are here to move this association in a direction that will benefit all our members so please reach out and let them now what your needs are.
With 2018 a memory and 2019 an opportunity, I look forward to talking to you at our events and learning how we can make the future so bright we've gotta wear shades.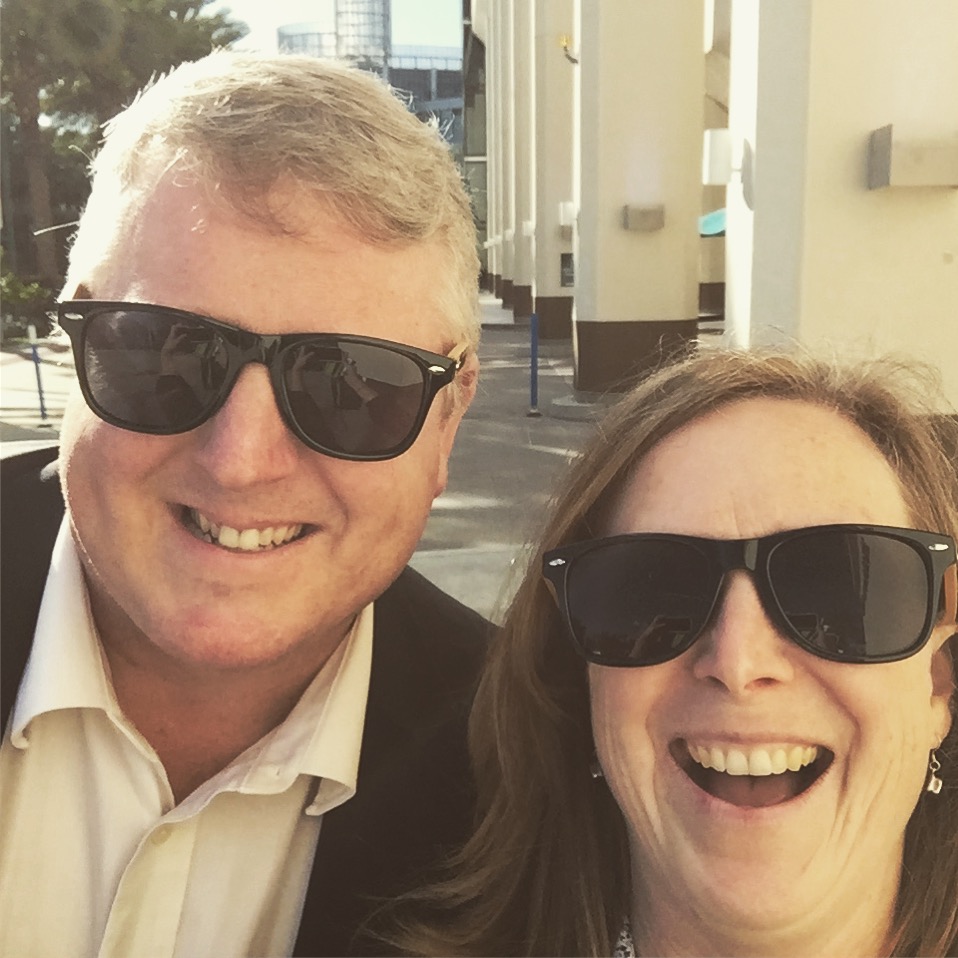 ---
FROM THE DESK OF YOUR CRA (ON) ASSOCIATE DIRECTOR
The ARA Rental Show = The Best Networking Opportunities Available
As I was walking the aisles of the recent 2019 ARA Rental Show at the Anaheim Convention Centre, seeing so many familiar faces and meeting so many new colleagues, I thought this has got to be THE BEST networking opportunity "we" have as CRA Members. I am a firm believer that networking and engaging with as many people as possible in one's industry is an integral part to a company's success and growth…not the only one, but an integral one nonetheless. Stay plugged in!
Equipment Manufacturers, Service Providers, Authorized Distributors, Manufacturers' Reps, Rental Operators, and Association Staff were all represented in vast numbers in Anaheim. It was an International Rental Industry networking extravaganza!
From a Manufacturers' Rep stand point, it is the best opportunity for my customers in attendance to meet face to face, some for the first time (finally nice to put a face on the voice) with the people from our Vendor base.
From a CRA (ON) Board Member's perspective, it is a great opportunity for me to connect with other Associate Members, those I represent at the Board level, and speak with them about the topics that impact them the most, and how we as an industry can address them.
From an Industry Member's vantage point, the ARA Show provides me with the opportunity to speak with Association personnel and talk about association business, on the show floor and in the many events planned around the show. The show also gives you a chance to reconnect with old friends.
From an Outsider's view, you will never get a better opportunity to meet, connect, interact and "wheel and deal" with so many from our incredible industry.
If you were there, you know what I am talking about. Thank you for your support, and please keep attending the ARA Show! For those who did not attend, for whatever reason, you missed out. Please consider attending next year's ARA Rental Show in Orlando, FL. Trust me, you will see what I am talking about.
You can thank me later.
DATES TO REMEMBER:
Wednesday April 17, 2019 – Next Members' Meeting – Broadline Rentals, Mount Forest, ON
Tuesday September 17, 2019 – CRA (ON) Golf Tournament – Springfield G&CC, Guelph, ON
Thursday November 7, 2019 – CRA (ON) Conference – Bingemans Conference Centre, Kitchener, ON
Gord Ellis, Cavalier Industries Ltd. | CRA (ON) Associate Director
---
Are you the next CRA Ontario Director-At-Large?
Do you know someone who is?
The CRA Ontario Board is looking for 2 – 4 Directors-At-Large to join our fun group! Are
you looking to get involved and grow in the Canadian rental industry? This is the perfect place to start! We have various rolls available with lots of room for growth and would love to chat with you about these amazing opportunities.
We meet before every member event and always have a blast putting together programming, communications and information for our membership.
Contact any of the board members HERE for more information today!
Follow our *NEW* CRA Ontario Instagram HERE to stay informed in-between Newsletters!
---
Please join the board in welcoming Mathieu Desaulniers from Point of Rental as Director At Large on the CRA Ontario Board! We look forward to his fresh ideas and tech savvy thoughts to help our association continually grow!
Mathieu Desaulniers, BAA, Eastern Canada business Development, Point of Rental.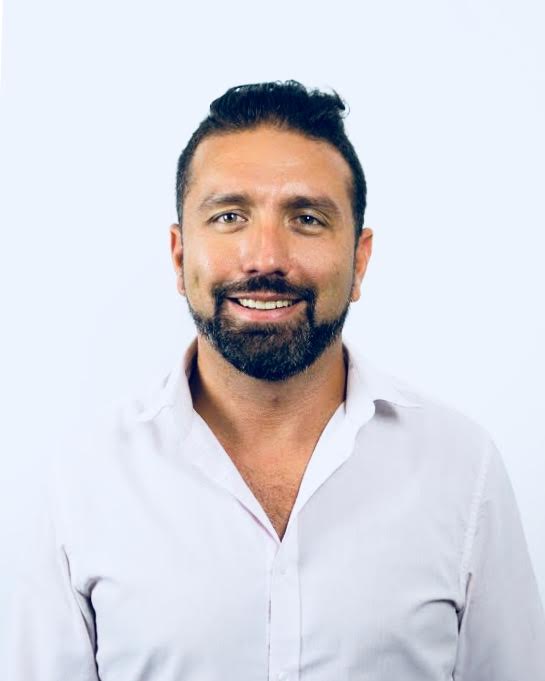 Passionate about computers and music since my childhood, I started my professional career in the field of sales and marketing technologies in the events industry. This experience also led me to work with several artists in event production. Equipment rental is part of the everyday life of the artists. My career has evolved by following my passions and allowed me to find myself in the rental software and management of equipment's and resources business. Today I am happy and I love my work, because the company I work for puts the customers forward just as the artists give everything to their fans.

April 17, 2019 Member Event at Broadline Rentals!
Join your fellow industry professionals for an evening of networking at Broadline Rentals in Mount Forest! We will be treated to a session on Managing Conflict in the Workplace by Neil Dunsmore. This topic is relevant to everyone and we hope to see you all there!
A bit about the Speaker:
Neil Dunsmore is a former hostage negotiator and now offers leadership programs and keynote speaking engagements. His enthusiastic character and knowledge is sure to entertain the crowd!
A preview of what LinkedIn members have to say about Neil:
Every time Neil speaks, he is raw and completely authentic. He shares personal stories that make you laugh (a lot) and sometimes make you cry. His message always has a powerful message that you can take home.

Neil developed and led a superlative workshop on Sales and Marketing. He has the ability to communicate ideas very effectively and his energy infuses everyone with enthusiasm. Nel was able to answer all questions expertly and made what seemed to be insurmountale obstacles, easily overcome.
April is Election Month!
WE WANT YOU!  If you are forward-thinking and want to make a difference in our association we have a place on our board of directors for you or someone you think would make a difference! 
We are currently accepting nominations for Vice President, Treasurer, Associate Director and Director At Large(s) elections will be held April 17 at Broadline Rentals in Mount Forest. 
We also have positions for Directors At Large for Suppliers or Associate Members who wish to become involved.
Please consider joining our FANTASTIC and ENTHUSIASTIC board and have a say in YOUR industry! Know someone who is looking to get involved in the industry? We would love to chat with them!
There is a block of rooms for CRA ONTARIO at Pike Lake Golf & Hotel (RR 3 Clifford) for the preferred rate of $98.00/night! Don't miss this event and book early!
<< DOWNLOAD THE REGISTRATION & NOMINATION FORM HERE >>
---
Positions Up For Nomination Are:
Vice-President
• Votes on all matters before the board of directors
• To undertake tasks as designated by the President and Directors
• In the absence of the President assume all the duties of that position
• Has signing authority for all financial accounts
• Be available for local meetings
• Assist in planning committees and agendas
• Assist in organizing the monthly meeting
• Promote membership in the Association

Treasurer
• Votes on all matters before the board of directors
• Have an accounting background is an asset but not required
• Provides for proper safekeeping of all funds and keeps accurate financial records
in accordance with generally accepted accounting principles
• Works with the President in preparing the annual budget
• Reports to CRA National as required
• Provide semi annual financial reports to the National Director for submission to
the National Board – includes current bank balance and expenses to date
• Has signing authority for all financial accounts
• Appointed to collect funds in trust to the local association
Associate Director
• Votes on all matters before the board of directors
• Must be a CRA Associate Member Head Office or Branch in good standing
• To be a liaison between the board and associate members and CRA National
Associate Director
• Promote membership in the Association
Director At Large or "Special Projects Director"
Term of office is one year unless voted upon by the Executive Committee.

Can replace any director leaving the board before his term has been completed if




directed by the Executive Committee.

Assist with any tasks or "Special Projects" as requested by the President.

Make a report twice yearly for Board Meetings.

Is a voting member of the board of Directors during their term of service.
<< DOWNLOAD THE REGISTRATION & NOMINATION FORM HERE >>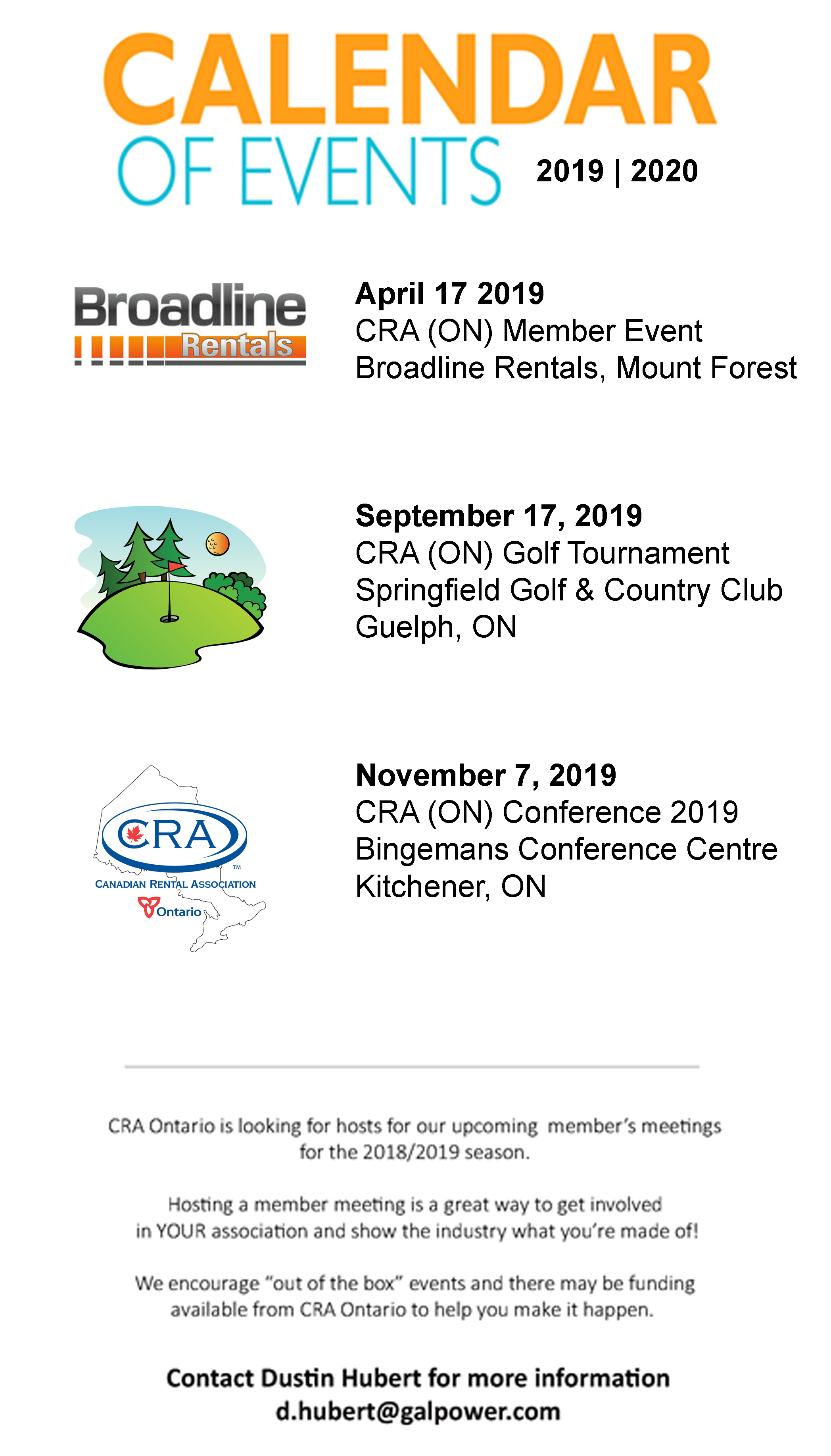 ---
---
---
Trade associations give their members many advantages in a fast-paced, competitive world.
Each month we will be highlighting a new benefit to help you make the most of your Canadian Rental Association Ontario membership!
According to recent research, over 85% of businesses that fail are not members of a trade association, so you're already ahead of the curve!
Gain Leadership Experience!
Want to make the most out of your association membership? Join the board! By joining the board, you can open yourself up to an increased range of leadership opportunities that you might otherwise miss out on. You will also benefit from increased exposure and have the opportunity to meet more of our great membership. This can help you make a name for yourself and your company in the industry, while adding more experience to your resume.
You are never too "experienced" to learn and grow in this ever evolving industry!
Your required effort depends on your board task, but everyone is always willing to help and all work towards the main goal; Together We Can Raise the Standard!
---
---


CRA Ontario was proud to raise $800 for the Children's F0undation of Guelph and Wellington at the Annual Golf Tournament in September. Thank you to everyone for your donations!
Don't Miss Out on Advertising in the Upcoming Newsletter Season!
For the upcoming 2018/2019 season, we are doing things differently and want to offer you an even better value and exposure than in years past!
To Sign-up, please complete the Registration Form and fax or email this letter to:
416-252-0591 (ATTN: Michelle Nicol) Michelle@HigginsEventRentals.com
CRA Newsletter Advertising Sign Up – 2018 + 2019 Season – April 30 2018
---

The ARA Show Returns to Anaheim!
Article Submitted by National Event Supply | The Rental Show EXHIBITOR
After a 15 year absence, the 'ARA Show' (formerly called The Rental Show) returned to Anaheim (Anaheim Convention Center) and for those in attendance, the show did not disappoint.
The CRA Hospitality Event that took place just before the show started on Sunday, February 17, 2019, and brought in record numbers of Canadians at the House of Blues – the largest event yet. Attendees were treated to food, lots of beverages and music that rocked along with the opportunity to network with their peers and suppliers.
The first 2 days were filled with lots of quote and order requests from customers throughout Canada with a few from the US thrown in for an added bonus. We expected, and did see a large number of Party stores from Western Canada, and were surprised at how many rental stores from Ontario and the Maritimes made the trip out to Anaheim.
For anyone in the Party and Event Rental business, the ARA Show is really the best place to go to see all your suppliers in one location as well as keep up with any new trends that might be developing. While CrossBack chairs continue to be very popular, this year we saw several requests for a whitewash Crossback chair so the rustic trend is expanding into new looks for 2019. We also had requests for whitewash harvest tables to complement existing cross back chair inventory while adding a twist to the event look. Gold continues to be the metallic of choice for Chiavari chairs, gold-rimmed dishes and gold cutlery – with more versions of gold cutlery, gold-rimmed glassware, glass chargers and more entering the market each day. We're looking forward to seeing what next year's ARA Show has in store in terms of industry trends and networking opportunities. See you in Orlando, February 9-12, 2020!
---
The Rental Show Recap – Through Colin Wilson's Eyes!
I've been home from California for a week now, and I'm still struggling to put my thoughts down on paper.  Where do you start writing about a show so overwhelming!
Sunday evening was the Canadian Hospitality night held at The House of Blues, and we showed up in droves.  Around 500 of us filled the venue, enjoying drinks, appetizers, and a whole lotta socializing.  I would like to extend a special thanks to Nathalie McGreggor and her staff at the CRA office for turning this event into one of the don't miss events of the show!
This event (as well as most CRA events) was sponsored by our Canadian Associate members.  I can't stress enough the financial importance of our associate members… please remember to buy from the people who support us!
The show itself was as great as ever.  For the first time in years, The ARA Rental Show was held in California at the Anaheim Convention Center.  The convention centre is a dream location for many rental operators with families, as it was a short walk to Disneyland.  At 800,000+ square feet of exhibit floor space, the Anaheim Convention Center is a little smaller than the show held last year in New Orleans.  As always, the show began with seminars and speakers covering all aspects of the rental business. With multiple speakers, it is important to plan out your day to not miss opportunities.
ARA made sure to fill not just our days, but our nights.  Monday night ARA hosted a great Region 10 (Canada) reception for us, once again well attended. Tuesday night was the "Block Party", a street party just outside the convention centre. Great live music, food trucks, bars, there was something for everyone.
If I had to list one complaint (sorry associate members, you'll hate me for this one) – the show floor wasn't open long enough. This is the 2nd year in a row I couldn't make it through within the show hours.  Maybe I'm just too interested in equipment, or maybe (as my brother Chris suggests) I just talk too much!?
I met lots of new people and got re-acquainted with many more.
I worked, I learned, I played. I can't wait to do it again,
See you in Orlando 2020!
---

RECAP time! there is no time like the present to brush up on your labour regulations and ensure you are playing by the rules.
The 3 hour rule
The three hour rule refers to sending an employee home when they have worked less than 3 hours.
It applies to any employee whose regularly scheduled shift is more than 3 hours
They must be paid the three hours at regular pay, or the amount the employee earned for the time worked and wages equal to the employee's regular wage for the remainder of the three hours.
As of January 1st 2019 the rule applies to students
This rule doesn't apply to employees whose regularly scheduled shift is less than 3 hours.
See the following link for more information: https://www.ontario.ca/document/your-guide-employment-standards-act-0/minimum-wage
Minimum wage
General Minimum wage is 14.00 an hour,
Student minimum wage is 13.15 an hour
Minimum wage will remain at this rate until September 30th
See the following link for more information: https://www.ontario.ca/document/your-guide-employment-standards-act-0/minimum-wage
Daily limit on hours of work
In the service industry the daily hours of work is eight hours or the established hours of a regular workday, if longer than eight.
You need a written agreement between the employer and the employee to work more than the daily limit.
The agreement can be electronic.
The weekly limit is 48 hours.
To exceed the 48 hours in a week, but not more than 60, you need a written agreement between the employer and the employee. The employee has to have read and understood the document titled "Information for employees about hours of work and overtime pay". You also need to have the approval of the Director of Employment Standards.
Remember when drafting your agreements a person must have 11 consecutive hours off from work between scheduled shifts.
There are exceptions to the rules.
See the following link for more information: https://www.labour.gov.on.ca/english/es/tools/hours/daily_weekly_hours.php
This has been a very brief review of hours of work; please take the time to make sure you know what rules apply to you and your business.
Be aware and work safe,
Peter A. Bonish, CERP
---

Dear Ruby,
I have customers who continually return my equipment dirty. I take a deposit but really sometimes it doesn't event cover the manhours to clean it. What should I do??
— Dirty boy in Grafton
---
Hey there DB,
I hear ya. People always want things and then don't understand why we charge for clean up. If you are working with items that have fuel or oil, you can always charge an EPA fee. Oils and gases are subject to an environmental fee and people are aware this may be a factor. DON'T feel bad. It is a part of doing business. Factor in time it takes your staff to clean and the amount of time it takes away from other tasks. Say you pay a team member 15 an hour don't feel bad to charge 30. This will help you get the products clean and not forfeit your business plan to cleaning up after others.
— Ruby
---
YPN members meet in Santa Fe for West Coast YP Conference
The 2018 West Coast Young Professionals Conference brought YPN members together from Nov. 14-16 in Santa Fe, N.M. Attendees came from the U.S., Canada, New Zealand and Brazil.
The conference included networking events, professional development sessions on lean management and opportunities to learn from fellow YPN members. Click below to sign into the ARA website to view a photo gallery of the conference.
Up next is the East Coast Young Professionals Conference from Dec. 5-7 in Clearwater Beach, Fla. Watch for photos and a recap in the December YPN Spotlight.

Young professionals are the future of the equipment and event rental industry. That's why we're excited to invest in our future leaders through the ARA Young Professionals Network (YPN). This free membership benefit is administered by the ARA Foundation.
Why join? Our mission is to help you learn about the industry, advance your career and establish relationships that will not only help you grow personally and professionally, but also ensure a vibrant industry for future generations. Benefits include:
Invitations to exclusive YPN annual events — including the YPN networking reception at The ARA Show and the Young Professionals Conference.
Monthly communications with professional development resources, YPN-only news and other information to build your career.
Access to the online directory, listing all YPN members and their contact information.
Details on The ARA Show seminars that are geared toward young professionals.
A free subscription to Rental Management, the award-winning monthly magazine dedicated to the success of your equipment rental business.
---
---
Higgins is Having an End-Of-Season SALE!
Looking to add a collection of glassware to your rental inventory? bulk up on the basics? Take a peak at what they have for sale below and
get in contact with their office
to pick up these deals before they're gone!
---
We want to CELEBRATE with YOU!
Do you have an upcoming Anniversary? Grand Opening? Demo Day? Warehouse Sale? Industry Event? New Hires or Milestones? Do you just have something you want to share with us and your fellow membership?
The CRA Ontario wants to support you and your business and help you grow!
Let us share your successes with fellow industry professionals. In addition to recognition in our newsletters, We would love to represent the CRA Ontario at your special event and congratulate you in person on behalf of your association.
Please email Michelle Nicol, CERP (Incoming CRA Ontario 2nd Vice President) at michelle@Higginseventrentals.com with the details.

Social Media Management Tips for 2019
The dynamics of digital marketing are ever-changing, and social media is not left behind. As a marketer, you'll need to keep an eye on the trends like Facebook Live, AI-driven customer service, social TV and vertical videos, visuals, ephemeral content changing organic reach and so on to ensure you stay abreast.
Quality is key
It's one thing to have a consistent flow of announcements and content and another to deliver quality to your fans and prospects. As a businessperson who is keen on growing your business is 2019, you should focus on driving content that is good enough for people to want to retweet, re-share or pass on to their friends and colleagues. If you think about it, what are the chances that you will interact with a poorly written post that's shared on social media? Additionally, try creating content that will last, not disappear after trending for a week.
And quantity
It's true that quality is vital, but quantity is also critical. The reality is there is so much content out there, and others will quickly override yours. This is particularly true for Twitter. A recent observation by Wordstream revealed that engagement rate went up by 46% each week after posting 30+ tweets than the previous week and that the 30 extra tweets helped them direct 30% more leads to their site with 60% more link clicks than the week prior. The trick is to be consistent with your posts. Try re-posting your new content a number of times – but be careful not to be spammy.
Plan budget as per the performance of the platform
In the business world, time is of the essence; you should plan it well if you are to succeed on social media. Strategize well when it comes to money and time. A good idea would be to allocate your resources based on what each platform gives you. If Facebook gives you the highest ROI, invest more on Facebook, and if it's LinkedIn, do the same.
Let your posting schedule be data-driven
There is no one-size-fits-all strategy when it comes to posting your content on social media because audiences vary. If you are ignoring posting, or are sticking to the recommended time slots, it's likely that you're missing out. Instead, you might want to use data to determine how and when you post. Try experimenting with different time zones to identify which one works for you.
Stick to the basics
Be strategic with your hashtags, and don't forget to @mention those that matter on each post. Not committing to these basics can leave a gap in your steady stream or engagement of traffic. And if you come up with a branded hashtag, go for something that is easy to spell or say – and something that catches the eye or easy to memorize.
Interact and network
The goal of social media marketing is to reach out to prospects and grow your network. Posting good content alone won't cut it. So, go out of your comfort zone and initiate conversations. Talk to prospects and network with your peers. The number of opportunities out there'll surprise you. Most importantly, you may also find other ways to boost your brand name.

Mint
Follow your spending closely with Mint's weekly reports to help stay within your small business budget. You can sort your expenses by type, set budgets for different categories (like restaurants and drinks), pull your credit reports and bank statements, and more.
Budgets? You betcha
Easily create budgets, and see our suggestions based on your spending
Bills? Done
Track your bills like never before. Get alerts when it's time to pay so you never miss one
Credit? Check
Find out yours for free and get tips to help improve it, no credit card required.
Thank you to our 2019/2020 Newsletter Sponsors!
---