March 17, 2021 – St. Patty's Day Virtual Concert
A great evening of music and good times were had by all who attended the CRA Ontario St. Patty's Day Concert @ Festivities!
Guests were treated to 3 talented musical acts:
And a surprise guest! The Canadian rental industry's own Chris Wilson on the fiddle!
Gord Ellis took home the prize for the best dressed and is still trying to get the orange dye out of his beard! That's commitment!
Thank you for all who joined us – it was a blast and we look forward to the next get together!
---
January 2020 Lunch + Learn
---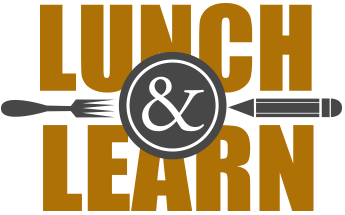 Good afternoon and Happy New Year!
By this time, most of you have received the joint CRA/ARA communication relative to the termination of the agreement between both parties.
Your CRA (ON) Board will be holding a "Lunch + Learn" event about these changes, the impact on you/your business and the plan moving forward. Representatives from CRA National will be in attendance to answer any questions you may have!
Some topics that will be covered are:
When will the change go into effect?
Does my company need to have separate memberships to continue to be a member of both CRA and ARA?
What will change for my membership offering?
What happens regarding The ARA Show™ 2020 in Orlando?
What happens if I am insured by the CRA Insurance Program?
What happens now?
Join your fellow CRA ON Members for a casual lunch to discuss these changes and what happens next. For those of you who can not make it but would like to get the information, we will be hosting a LIVE EVENT webinar on January 28th, 2020 at 12:30pm! Registration is required!
Event Details: Tuesday January 28, 2020 | 11:00am – 2:00pm | Crown Verity @ 37 Adams Blvd, Brantford, ON N3S 7V8
We look forward to seeing you there!
CRA Ontario Board
Together We Can Raise The Standard!
THANK YOU TO OUR EVENT SPONSORS!
---
CRA Ontario Conference + Tradeshow
Thank you to the sponsors, vendors, attendees and presenters for helping us create a memorable CRA Ontario conference!
This is the first year we have tried a new format and there are many takeaways from it. We would love your feedback and opinions, and are constantly looking for board and committee members to help us offer more to the membership.
---
Kicking Off The Year Right at GAL Power Systems!
January 2019 Member Event
---
Muskoka Living at Muskoka Party Rentals
October 2018 Member Event
CRA Hits the Golf Course for the Annual CRA Ontario Golf Tournament!September 2018 Member Event
Innovation at LIND Equipment!
May 2018 Member Event
Casino Night at Crown Verity!
April 2018 Member Event
CRA Ontario Awards & Dinner Evening
March 2018
Elegant Dinner at Higgins Event Rentals
January 2018 Member Meeting