– September 2017 CRA Ontario Newsletter –
Greetings to All
What a summer we have had here in southern Ontario, if summer is what you can call it. For the most part it has been a wet season, and now here we are in September with kids going back to school again. Where does time go to?
For all of us here at Broadline Rentals, it has been a crazy summer as we are in the midst of building a brand new facility on Hwy. 6, south of Mount Forest. Construction has been going well and we hope to have the project completed and ready for a Grand Opening and Ribbon Cutting Ceremony in the spring of 2018. We will keep you posted!
The CRA (Ontario) Board has been hard at work planning exciting events for the upcoming fall/winter Members' Meetings. First up is the annual CRA (Ontario) Golf Tournament at Springfield Golf & Country Club in Guelph on Tuesday September 19th. Gord Ellis and his dedicated Committee are making the final arrangements for what is sure to be a fantastic tournament! Take a day off from the frantic pace of summer, and join your fellow peers for a day of networking and fun. You won't be disappointed. We hope to see you there!
In October our Members' Meeting will be traveling up Hwy. 400 to Sudbury. Board Members Darryl Lampkin from Echo Rental & Supply and Peter Bonish from Pete's Party and Tent Rentall have been planning this important meeting for months. The last time we held a Members' Meeting in Sudbury, we had over 60 members in attendance, and people are still talking about it! Mark your calendar for October 18th to be in Sudbury, and watch your email for more details and Registration information.
As always, you can keep updated and see what's happening with your Local association by going to www.craontario.org.
On behalf of your Board, we are looking forward to seeing you at the many upcoming events.
The CRA Ontario Board is very excited to welcome Dustin Hubert as 2nd Vice President!
Dustin Hubert is Operations Director at GAL Power Systems. "After being laid off from a job in the automotive industry in 2010, I found myself in an entry level, inside sales role at a specialty rental company in Mississauga (LM Temperature Control). After quickly learning the business, I played an integral role in growing the business. Not only did I contribute in increasing sales but also helped develop and implement systems and procedures that would eventually allow the business to grow 20% year over year in revenue. Now with almost a decade in the rental industry, I obviously have a passion for it. I have recently joined the Ontario chapter of the Canadian Rental Association. I hope to be an active contributor, use my energetic, outgoing personality to help promote our industry." If you've had the pleasure to speak with Dustin, you will see for yourself that he is indeed a fun and energetic individual! We look forward to working with Dustin and encourage members to say hello at the Golf Tournament!
Dustin can be reached at 905-564-4888 x 2002 or d.hubert@galpower.com
---
The CRA Ontario Board is excited to return to the Windsor area for our October 2017 Member Meeting!
Our Host will b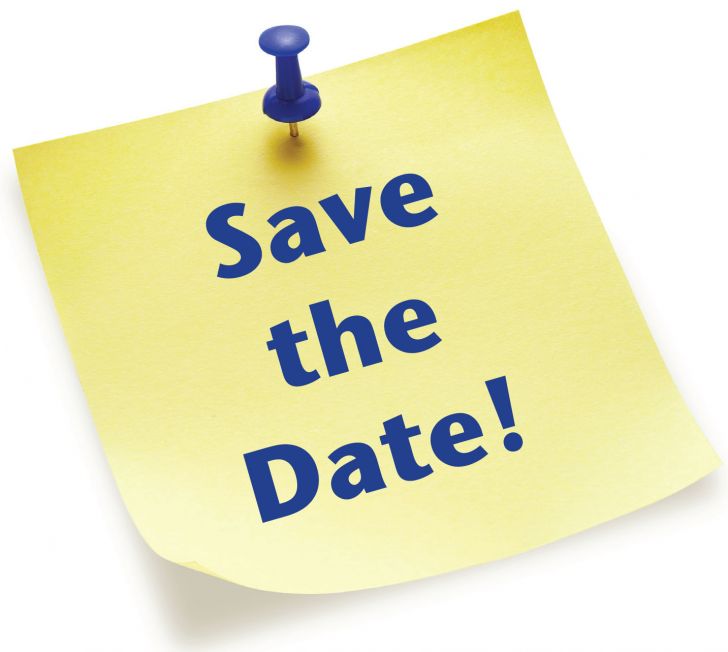 e Phil Morand from Riverside Rentals in Tecumseh.
Economy Rental Centre in Leamington and Festival Tent & Party Rental in Maidstone will be Co-Hosting our meeting.
Join your fellow CRA Ontario Members and board for an evening of networking, a delicious dinner and fun!
Dinner Venue, Guest Speaker announcement, Accommodations and Registration forms to follow shortly.
---
The next stop on the PGA Tour (aka CRA (Ontario) 2017 Golf Tournament) is at Springfield Golf and Country Club in Guelph on Tuesday September 19th.
Some of the things the golfers can expect are:
Eleven Special Holes including three Hole in One Challenges
Six Trophy Holes including the Longest Putt with a Reverse Putter
Networking with Industry Professionals
Some new faces
A chance to ride in a Cadillac Golf Cart (courtesy of Contractors Rental Supply)
Supporting a local charity (Children's Foundation of Guelph and Wellington)
Incredible Draw Prizes
World Class Golf
Cartoon Bob
The Golf Committee is excited about the increase in the number of golfers, the increase in the number of sponsors, and the increase in the number of new faces registered for this annual event.
If you attended the golf tournament last year and had a great time, the Committee promises an even bigger and better tournament this year.
For more information, Registration and Sponsorship Forms, please go to www.craontario.org
See you on the Links!
Click here for Registration Form
For more information on the Golf Tournament, please go to: www.craontario.org
  *While you're here, book your room at the Fairfield Inn & Suites by Marriott 35 Cowan Place, Guelph  (519)763-2339  
Serious about profit? Attend The Rental Show 2018
There's no better place than The Rental Show® to discover new products, learn best practices and gain valuable connections that can boost your business as well as your bottom line. So, if you are really serious about profit, then you need to attend the 2018 Show, Feb. 18-21 in New Orleans.
Here are just a few highlights of what the 2018 Show will offer:
A full day of education on Sunday, Feb. 18: Learn about everything from sales excellence and social media marketing to customer service and success management.
More than 700 exhibitors: See new equipment, ask questions and save money on exclusive Show-Only Specials available just during the trade show.
Networking events: Connect with peers from around the world at the the Lunch with ARA, the ARA Foundation Charity Auction and Reception, the Young Professionals Network Reception and the Bayou Bash at the House of Blues on Feb. 20.
Keynote address: Become inspired by the Scott Brothers, Jonathan and Drew, stars of "Property Brothers" on HGTV. Then have your photo taken with them between 10:30 and 11:30 a.m. in the ARA Resource Center.
Canadian Rental Association events: Network with your Canadian peers at the hospitality event from 7 to 10 p.m. at the Generations Hall on Sunday, Feb. 18, and then attend the general meeting from 4 to 5 p.m. Monday, Feb. 19.
These benefits and so many more are waiting for you this February in New Orleans. Registration opens Tuesday, Sept. 5. Sign up early to take advantage of the special full registration rate of US$119. This rate, good through Oct. 31, includes all three days of the trade show, education on Feb. 18 and the keynote session on Feb. 19.
In addition to registering, book your room at the official Canadian Rental Association hotel, the Hilton New Orleans Riverside. The member rate is US$227 per night. It's a great location — adjacent to the Ernest N. Morial Convention Center and the Outlet Collection at Riverwalk as well as near Harrah's Casino, the famous New Orleans streetcar lines and just a few blocks from the French Quarter.
Benefit yourself and your business. Register beginning Sept. 5 at TheRentalShow.com.
---
---
---
The Canadian rental market has seen many changes over the past few years, but none as busy or as noteworthy as the past year.  There has been any acquisitions both big and small.  The most noteworthy include many of the largest rental companies in North America, but there are some new comers that are becoming some of Canadas fastest growing rental companies.
The largest of them all, United Rentals ($4.2B in 2016) has recently acquired Cummins rental fleet and will immediately begin serving their customer base.  To maintain customer and fleet continuity, a small number of Cummins employees in the U.S. and Canada have joined United Rentals.
Second on the list is Sunbelt ($1.8B in 2016).  After their 1st Canadian acquisition of GWG Rentals in western Canada in 2014 they have recently acquired CRS with 28 locations across Ontario for $275M.
Hertz Rentals has divided its equipment rental business from it car rental business and re-branded as Herc Rentals in the US only.  Due to a naming conflict with another rental company in Canada, they will remain Hertz Equipment Rentals.  Hertz Equipment was number 3 with $1.3B in 2016.
Blue Line rentals and Aggreko round out the top 5 in revenue but haven't made any significant moves in recent years in their North American rental operations.
Toromont has just added 45 branches in Quebec and the Maritimes by acquiring its rival Hewitt for $1.02B.  Toromont noted the acquisition as a way to take advantage of government infrastructure spending and a recovery of metal prices.
Cooper equipment as been touted as "Canada's fastest growing rental company".  Backed by SeaFort Capital, Cooper went from 6 location in the GTA to 21 location throughout Ontario and Quebec via the purchase of SMS Rents in 2015.  They have recently expanded into western Canada with their most recent purchases of Alberta Lift Equipment and 4-Way Equipment.  Cooper has plans to continue to expand in both Western and Eastern Canada.
It will be interesting to see what Q4 2017 and 2018 will bring to our industry.  Certainly seems like more exciting times ahead.
Dustin Hubert, 2ND Vice President
---
---
The CRA (Ontario) Board of Directors sends their CONGRATULATIONS to Darryl Lampkin and the entire Echo Rental Team on recently being voted the BEST EQUIPMENT RENTAL STORE in Sudbury by readers of the Sudbury Star!
---