July 2018 Newsletter
Together We Can Raise The Standard!
In This Newsletter
What's NEW for the CRA Ontario 2018/2019 season? Take a Sneak Peak!
What you need to bring to the CRA Ontario Golf Tournament!
Aerial Work Platform Tips & Tricks!
2018 Summer Event Trends!
Members Corner – Awards & Milestones to Celebrate!
Get Organized With The July App Of The Month!
Much, much more!
Special Message From Your 2nd Vice President, Michelle Nicol, CERP!

Hello CRA Members and Associates! Happy July!
It is so hard to believe that we're already more than half way through 2018; what a year it has been!
The CRA Ontario board is moving & shaking and are really excited to share with you some fresh, new and exciting changes we are working on; things are about to get a major face lift as we watch our association grow!
Here are some new changes for the coming 2018/2019 season to look forward to:
Increased member involvement through the Newsletter! Keep an eye out for highlights on your fellow industry colleagues where we celebrate with you! Anniversaries, Milestones, Demo Days, Warehouse Sales, etc. Let us know what you have coming up, we would love to share your success!
Out with the old, in with the new! Historically, monthly member gatherings have been referred to as Member Meetings, when in fact, they are not meetings at all! These events are held to offer our membership a space to network, mingle, learn and grow while having a great time with fellow members and industry associates/friends. Say hello to the new Member Events!
Increased focus on Networking & Education at Member Events! Our Member Events are ramping up this year with new event styles (anyone remember the Casino Night at Crown Royal?!). Member Events are going to have a focus on education and offering the guests a great evening, even more than they already did!  Keep an eye on the newsletter and website for a never done before event! Hint: it involves a BUS!
Young Professional Network! Have anyone at your shop under 40? We encourage them to get involved, attend meetings and meet people! These folks are going to be the faces of your company going forward and why wouldn't they want to remain involved in the association and take advantage of the networking & resources it has to offer! There is also room on the board for a Young Professional with social media skills, let's chat today!
In the meantime, make sure you sign up to receive notifications and the newsletter to stay informed and involved! We have a lot of new and innovative opportunities for our Advertisers that are not to be missed! If you are interested in advertising with us, please contact us today and let's chat! See below Newsletter Advertising Information for the registration form.
I look forward to seeing all of you out at our member events and outings this year. Register today for the highly anticipated Annual Golf Tournament at Springfield Golf & Country Club in Guelph on September 20, 2018!  #CRAONTGOLF2018
As always, we welcome the feedback of our members so we are providing resources, information and events that benefit YOU, the member. Please let us know what we can do and contact me anytime at michelle@higginseventrentals.com.
Thank you for your support and stay tuned!
Are you the next CRA Ontario Director-At-Large or do you know someone who is?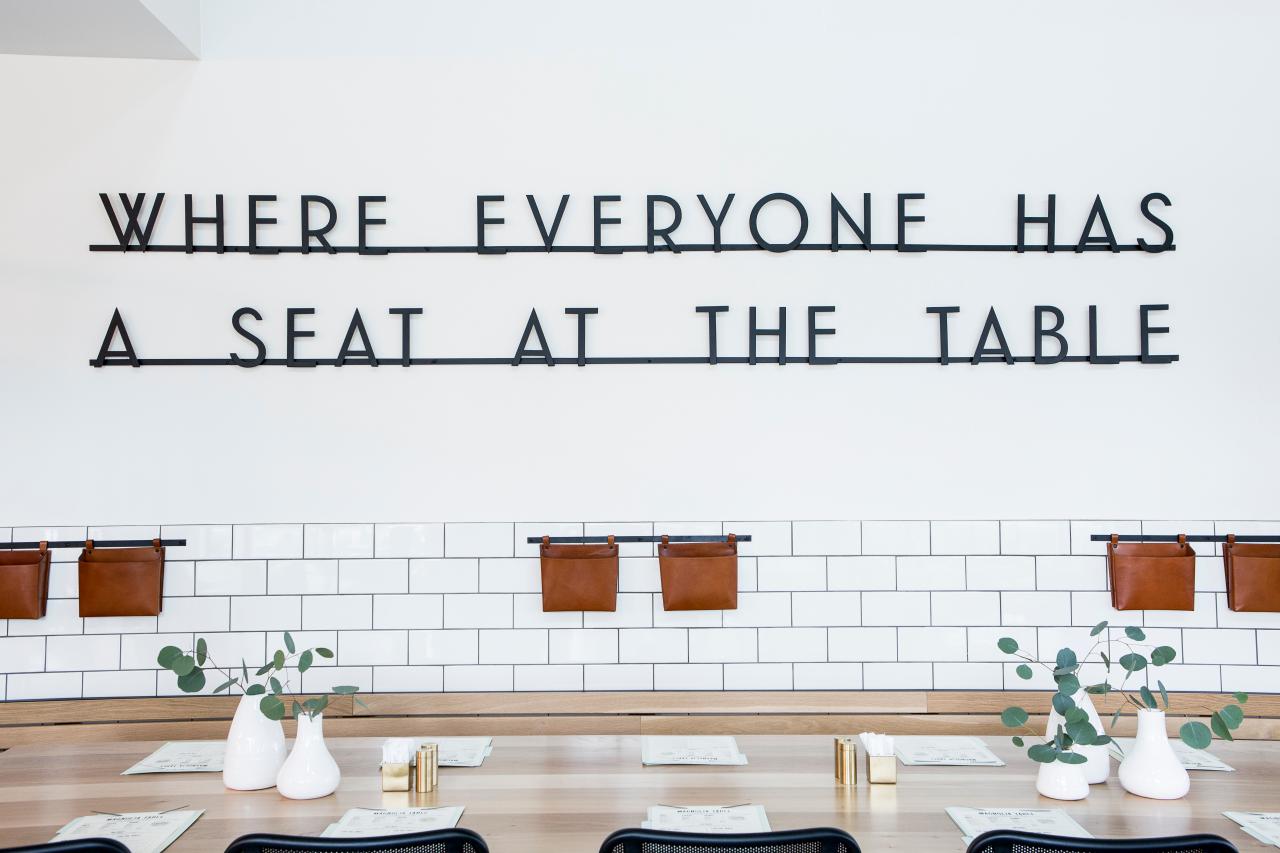 The CRA Ontario Board is looking for 2 – 4 Directors-At-Large to join our fun group! Are you looking to get involved and grow in the Canadian rental industry? This is the perfect place to start! We have various rolls available with lots of room for growth and would love to chat with you about these amazing opportunities.
We meet before every member event and always have a blast putting together programming, communications and information for our membership.
Contact any of the board members HERE for more information today!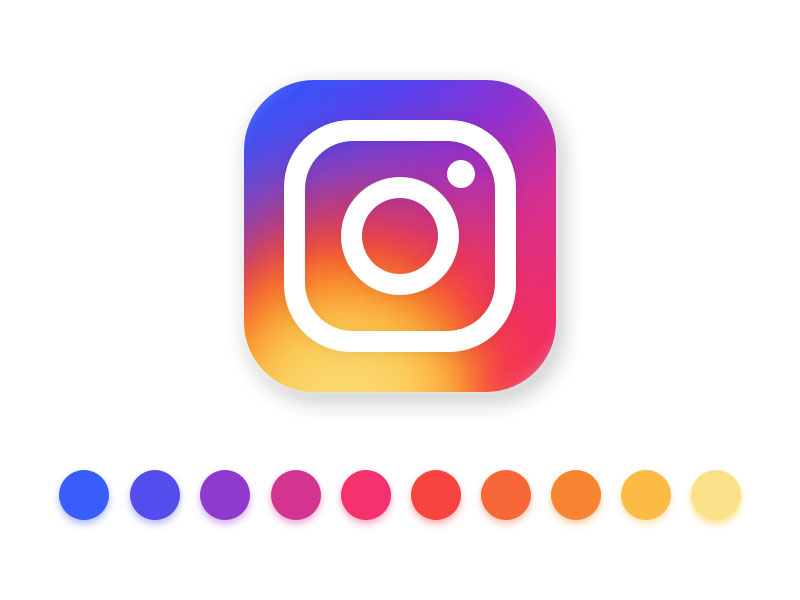 Follow our *NEW* CRA Ontario Instagram HERE to stay informed in-between Newsletters!

#CRAONTGOLF2018
Follow the Event Hashtag and tag it during the event to be part of the fun!
**NOTE** NEW TIME
REGISTRATION | 11:00AM
SHOTGUN START | 1:00PM
Downloadable Golf Tournament Registration From HERE
Have you been thinking about how to get more involved with the CRA Ontario Golf Tournament but aren't sure how? We can help with that! Sponsorship opportunities are still available but are selling like hot cakes.
 Sponsoring the golf tournament is a fantastic way to get your name out there to your colleagues/clients both before, during and after the event.
 We have sponsorship opportunities for all levels and encourage you to reach out to your CRA Ontario board with any questions!
 CRA ON 2018 Golf Tournament Sponsorship Form
17 ITEMS YOU NEED IN YOUR GOLF BAG

New Balls: Those weapons you call clubs won't do much good without ammo.
Shag Balls: Stuck behind a slow group and want to get some extra practice? Damaged, out-of-service balls are perfect for this purpose. (Or if you're having a bad day and are sick of throwing new balls in the water and woods.)
Rain Gear: This includes jacket, pants, hat and rain gloves. Make sure you have a cover/hood for your bag so your sticks stay dry, too.
Umbrella: If you're an avid golfer, you're going to get caught in a storm on the course at some point. Be prepared when the sky starts crying.
Business Cards: The CRA Ontario Golf Tournament is a great backdrop for networking; you never know who you'll meet on a course.
First-Aid Kit: This includes ibroprufen, bandages, wraps, lip balm, even a small knife for getting out splinters.
Sunscreen: A startling amount of golfers battle skin cancer. Do your part in prevention.
Markers: Not only to label your ball, but can be a de facto pencil for the scorecard.
Towels: As in, multiple. One for your club, one for your hands, neck and face, and one in case things get wet.
Scorecard: Solid chance you'll forget to snag a card in the clubhouse or your cart will be without one. Also good to have a spare.
Tees: I'm told these are vital to the teeing-off process.
Extra Socks: Maybe you're playing 36 and want to change between rounds, or you step in a puddle or lake and don't want soggy feet the rest of the day. Just make sure to take out the used pair after the round, or else risk a smell stewing in your bag that's worse than death.
Cash OR Credit Cards: Don't forget to have your cash or credit cards/debit handy! We will be selling raffle tickets, Mulligans (you know you want them!), DRAW tickets, etc! NEW THIS YEAR we will also be able to accept plastic on site!
Coins: Have a handful of pennies? Everyone needs a ball marker.
Gloves: Three is a good number: One for practice, one for play and one in reserve.
Energy Bars: You never know when you'll see the cart girl. Last thing you want to be is stranded in a six-hour round without fuel.
Water Bottle: Make sure it's always full before heading out, in the off-chance the water coolers aren't filled on the course.
---
Some great memories from the 2017 CRA Ontario Golf Tournament:
Trade associations give their members many advantages in a fast-paced, competitive world.
Each month we will be highlighting a new benefit to help you make the most of your Canadian Rental Association Ontario membership!
According to recent research, over 85% of businesses that fail are not members of a trade association, so you're already ahead of the curve!
Network, Network, Network!
Aside from all of the professional benefits that are available through the Canadian Rental Association, it also provides an opportunity for members to build friendships and personal relationships that can last a lifetime. Not only do members have access to information about updates to the industry, they can also play a large role in determining these changes. Trade associations provide a forum for members to share ideas and develop new ways to improve the industry. This allows for more experienced members to help newer ones grow, while offering the opportunity for all members to share innovative ideas that can help the association. Membership with the CRA means immediate access to any news or developments that affect your business and the industry. Outside of the usual communication of members to each other, CRA Ontario produces a member-only newsletter full of industry related articles, trends, upcoming events and informative resources that help its members stay on top of recent developments in the rental industry.
——————
These are fantastic opportunities that you do NOT want to miss!
Visit the CRA Ontario website for a list of upcoming events and a recap of past events. www.craontario.org.
Don't Miss Out on Advertising in the Upcoming Newsletter Season!
For the upcoming 2018/2019 season, we are doing things differently and want to offer you an even better value and exposure than in years past!
When you purchase either an Advertorial or Business Card Spot, you Advertisement will also be placed on the CRA Ontario website at no additional charge! In addition, take advantage of BOGO – new this year! Buy ONE Advertorial and receive a SECOND at half price! Along with your advertorial, we are opening up the Newsletter to YOU and invite you to submit an article on an industry related subject of your choosing. This is an amazing and first time offer to share your knowledge with your fellow rental colleagues! See "Not All Chiavari Chairs are Alike" submitted below as part of the Advertorial Advertising by National Event Supply!
For the upcoming 2018/2019 season, the Canadian Rental Association (CRA) Ontario has opened 30 business card advertising insertions to CRA Associate Members/Suppliers. These placements will be a business card advertisement in all copies of the 7-issue run. This is an excellent opportunity to get your brand in front of more than 500 CRA Ontario Rental Stores and is an excellent value at $195.00 (+HST) for all 7-issues, or just over $27.00 per issue!
In addition, we will also be highlighting up to 14 additional advertisers on two advertorial feature pages per issue providing an even greater opportunity to engage and increase your visibility with the CRA Ontario membership. Each of these premium advertising placements will be featured for one insertion during our 7-issue run with a message of your choosing. For the issues that your company's advertorial is not running, we will include a business card advertisement.
To Sign-up, please complete the Registration Form and fax or email this letter to:
416-252-0591 (ATTN: Michelle Nicol) Michelle@HigginsEventRentals.com
Downloadable PDF Form:
CRA Newsletter Advertising Sign Up – 2018 + 2019 Season – April 30 2018
---
2018 Recap So far! 
May was our last Member Event at LIND Equipment.

We'll see you at Springfield Golf & Country Club on September 20th for the CRA Ontairo Golf Tournament!
---
Aerial Work Platforms ~ Tip Of The Month
You could purchase cheaper equipment, but lower qualityequipment comes with the risk of having more downtime and likelywill spend more money in parts and labor to make repairs.
You could try to cut corners on the parts side of your business by ordering poor quality aftermarket parts, which can lead to the same results — spending more money in parts and labor to make repairs. You could attempt to get by with a smaller administrative staff, but if you're like most rental companies, you probably already have stretched your staff as thin as you're comfortable with.
To start controlling the cost of your aerial fleet, you should look for ways to reduce the time it takes to perform service and repair work. True costs of service and repair. Whether in the shop or the field, when a piece of equipment is being serviced or repaired, it costs you money in two areas — labor expenses and lost rental revenue. Service and repair labor is the second highest expense for rental companies behind initial acquisition costs. Every hour a machine is being worked on is one hour of lost revenue. When you look at it from
that perspective, downtime costs you, big time. Improving your team's efficiency here will have a dramatic effect on your bottom line.
Reducing service labor. The best way to reduce the labor associated with service and repair starts with the equipment you buy. Investing in quality equipment may cost you more upfront, but it will pay for itself throughout the life of the machine through less
downtime, longer service intervals and higher resale value when it's time to retire a unit from your fleet. The industry's most popular brands didn't get there by making machinery that breaks down a lot. They source quality components and use sophisticated manufacturing techniques that include several
checks and balances. Many, including Genie®, aTerex brand, also are manufacturing equipment with extended service intervals, which reduces your labor expenses. Also, these companies stand behind their work and provide support around the clock. All of this adds up to higher residual values.
Reducing repair time. The repair process typically involves identifying the issue, identifying what parts are needed, ordering parts if you don't have what you need on hand and then completing the repair. Those four steps can take hours and, in many instances, days. The right equipment partner can help reduce that time using a simplified parts

system, mobile apps and qualified technical support. For example, the Genie TechSight app allows rental technicians to interact with a live Genie representative through a mobile device. Using real-time video, they can show the Genie representative area of concerns
while the member of technical service and support team helps them troubleshoot an issue. This lets you diagnose an issue faster, so you can move on to the next step. A user-friendly parts system also will cut down on labor expenses. The biggest thing to look out for here is ordering the wrong parts, which can extend downtime while you reorder the right ones. Systems like gogenielift.com take the guesswork out of ordering parts by offering users
the ability to look up parts by model and serial number or by specific parts numbers. There also is a website configuration tool and 24/7 chat support.
Adding up the savings.
Remember, every hour a machine is being worked on costs you a potential hour in rental revenues, which is why buying quality equipment with longer service intervals along with reducing the time it takes to make a repair can save you thousands of dollars. That's a great formula for lowering your fleet costs.
Source: Rental Management 

Event Design Trends for Summer 2018
With the cold winter months behind us, we're making room for warmer weather and a new set of trends that spring clients will be incorporating into their events. 2018 is promising to be a banner year for exciting trends in the industry, and we're eager to see what new looks catch fire. For now, here are some predictions for what we can expect to see this spring.
1. Color will be catching on.
The past few years has been full of neutrals and matchy-matchy color schemes, but this year will bring a new wave of color to the party. Clients are gravitating toward bold palettes that draw attention and make a statement. Whether it's through florals, linens or flatware, the sky is the limit!
2. The outlook for lighting: Bright.
It should come as no surprise that candles and uplighting will remain on trend in 2018. These lighting choices have become a staple in events, and especially weddings. They bring a romantic atmosphere that couples just can't resist.
Video mapping has been around for the last few years, and is known to add depth and excitement to any design, but until now has really only been reserved for high-budget events. But good news: This technology is finally coming down in price, so expect to see an uptick in its use.
3. The new wave of "whimsical."
Whimsical events had their moment a few years ago, but have started surfacing again in a big way for the spring. Pantone's Color of the Year, Ultra Violet, almost certainly has something to do with it. With it's ethereal and romantic tone, Ultra Violet serves as the perfect backdrop for any whimsical celebration. Other design elements will include hanging cakes and elaborate floral ceilings.
4. Linens go bold.
Linens will be part of the big "bold" trend, so we expect to see a lot of bold choices from clients wanting to wow their guests. Think unique patterns, more texture and color-mixing.
5. Take a journey through tablescapes.
Clients are seeking a different experience for their guests, and that includes the tables. Gone are the days of uniformity in table treatments. Instead, clients are embracing a range of unique tablescapes at their events, designs that will tell a story and be great conversation-starters. While each table will be different, there should still be a cohesive tone that complements all the elements of the event.
6. Take a shine to metallic.
Having metallics on a trends list is nothing new, and for good reason–clients just can't get enough of that stylish shine. Gold and silver continue to be a perfect pair, while rose gold is holding its own as a favorite choice for vintage weddings. The newcomer on the metallic scene is copper, and we can expect to see it everywhere this year–from vases to stationery and beyond.
Overall, clients are stepping up their game this spring, and we are loving every minute of it. What are some of your favorite trends so far? Tag us on Instagram! We'd love to see what you're up to!
By: Kim Sayatovic (source: www.specialevents.com)
Young Professionals Network
---
A World Of Rentals Celebrates 20 Years!
A World of Rentals Inc. was opened in June, 1998 by the Wilson Brothers, Chris and Colin. They had both previously worked at a decorating store owned by their parents, and headed out on their own to try a new and interesting (challenging) business.
Their parents, Lloyd and Mary Wilson have supported them from the beginning — Lloyd, helping out around the shop when needed and Mary, showing them the ins and outs of bookkeeping.
Their goal from the beginning was, and still is, to specialize in quality equipment for the small contractor, and the do–it–yourself-er.
"The first thing we did was join the Canadian Rental Association, and attend RentalMart in Toronto, to begin constructing our buying list/make connections in the rental industry" says Colin.
A true testament as to where the opportunities and resources that membership and involvement in the association can get you! 
 Congratulations A World of Rentals – thank you for your on-going support and involvement with the Canadian Rental Association and we wish you many, many more successful years!
---
Olah wins Lifetime Achievement Award from CPA
source: Canadian Rental Service Magazine 

We want to CELEBRATE with YOU!
Do you have an upcoming Anniversary? Grand Opening? Demo Day? Warehouse Sale? Industry Event? New Hires or Milestones? Do you just have something you want to share with us and your fellow membership?
The CRA Ontario wants to support you and your business and help you grow!
Let us share your successes with fellow industry professionals. In addition to recognition in our newsletters, We would love to represent the CRA Ontario at your special event and congratulate you in person on behalf of your association.
Please email Michelle Nicol, CERP (Incoming CRA Ontario 2nd Vice President) at michelle@Higginseventrentals.com with the details.
Email Marketing Is Still The Top Way To Generate Leads
As the general public became familiar with electronic communications, mass postal-mail marketing campaigns gave way to email marketing campaigns. If you have been working in marketing prior to the social media boom, you surely remember when emails were the top marketing platform.
Over time, the popularity of email marketing campaigns resulted in personal email inboxes that were overflowing with the latest and greatest offers. Email campaigns grew and people grew tired of them. Laws that allowed customers to unsubscribe breathed new life into email marketing campaigns as customers could easily pick and choose the companies they were interested in.
Email marketing has long been a tried-and-true method for generating leads. This approach continues to enjoy a strong track record in spite of the rise of social media platforms. Email marketing is still an efficient way to generate leads at a reasonable cost.
One thing that hasn't changed with email marketing is that you need to be strategic about how you word every part of marketing emails. One of the best things about email subscriptions of today is that you can count on your prospects having some level of interest in your product or service that encouraged them to sign up for your subscription list to begin with.
Write email campaigns that get results.
One of the first lessons that I learned about email marketing campaigns is to give sincere thought to how a customer perceives every component of the email, starting with the subject line. Media headlines grab your attention and get you to listen longer or read further. A meaningful subject line for an email offers the same punch. Subject lines should be relevant, interesting and genuine.
Journalism students quickly learn how the inverted pyramid style of writing gives readers the most important information first. The rest of the paragraph or article supports the initial information or offers additional details. Your email marketing customers will respond to the same style of writing. They want the big news first because they're often reading your email while they're commuting or at work. If they want the details, they'll read the email again just before they buy.
Keep your emails simple and minimal. Just as a crisp, pressed business suit sends a professional message, a clean, uncluttered email tells consumers that you are professional. If you can't create a professional-looking email, look for professional-looking templates where you can fill in the blanks.
Source: www.forbes.com

Organize life Then go enjoy it…Life can feel overwhelming, but it doesn't have to. Todoist lets you keep track of everything in one place, so you can get it all done and enjoy more peace of mind along the way.
Never worry about forgetting things again Let Todoist remember it all for you. You can get tasks out of your head and onto your to-do list anytime, anywhere, on any device – even offline.
Todoist helps over 10 million people feel more in control of their lives and is trusted by leaders at some of the world's most inspired organizations.
Start each day feeling calm and in control. Get a clear overview of everything on your plate and never lose track of an important task.
Focus your energy on the right things. Easily organize and prioritize your tasks and projects so you'll always know exactly what to work on next.
See tangible progress. Small steps every day add up to big achievements over time. Set daily and weekly goals and visualize your productivity trends.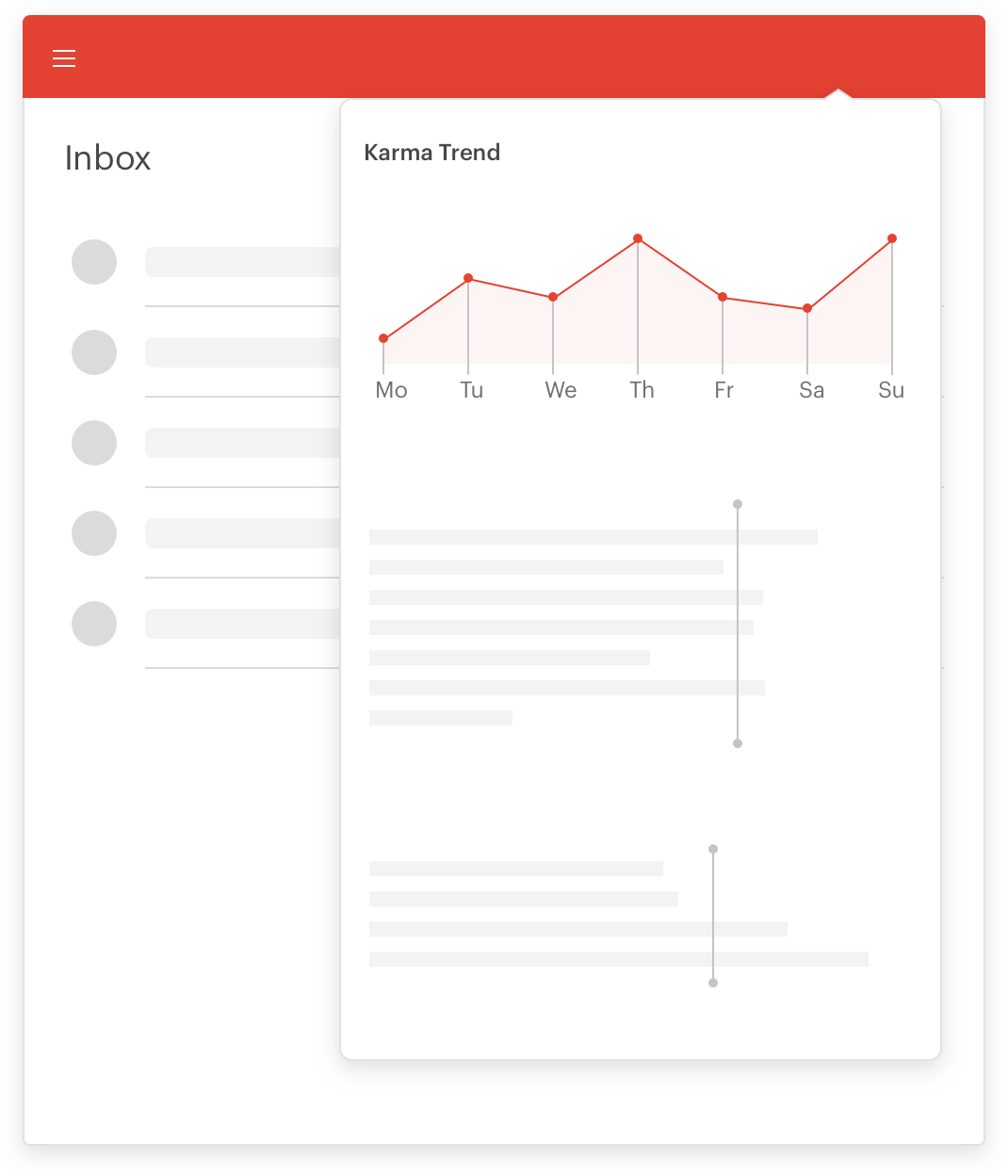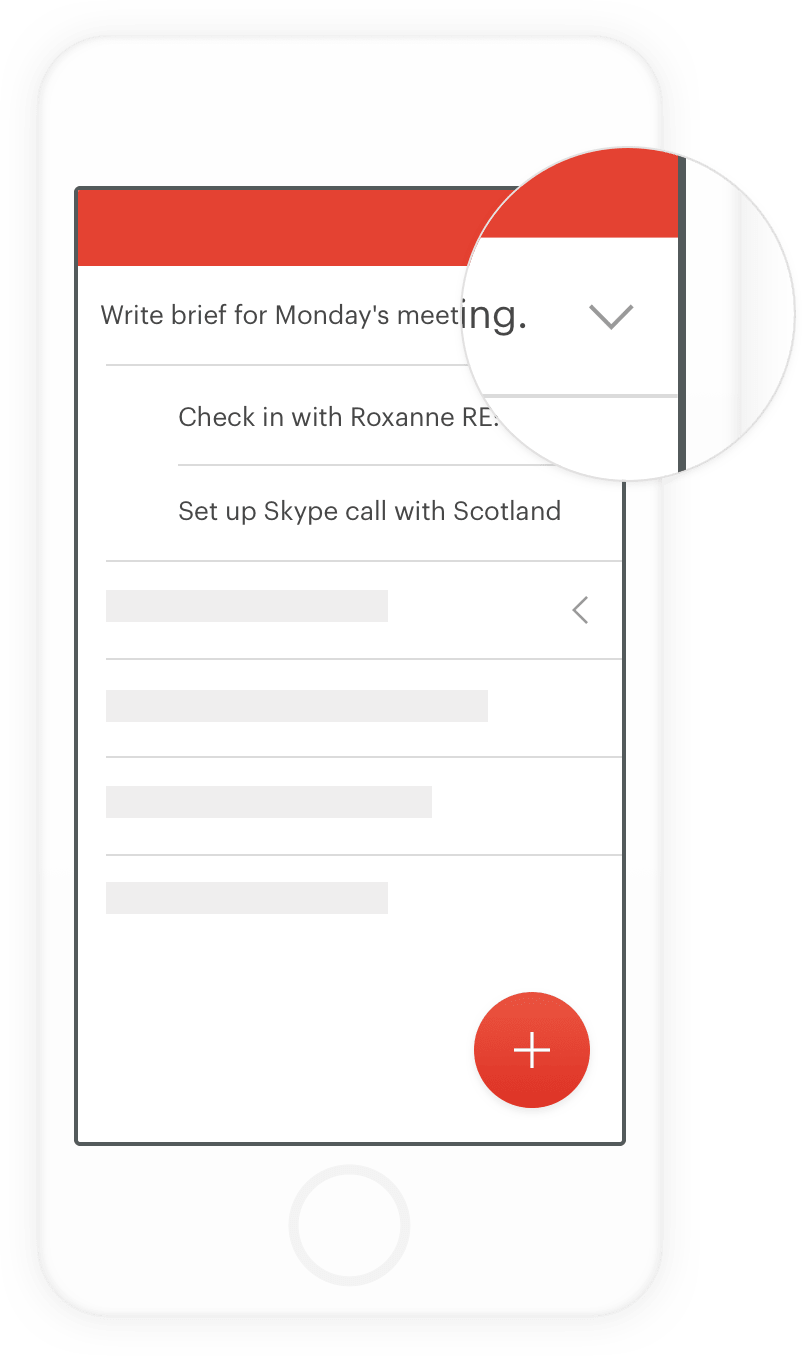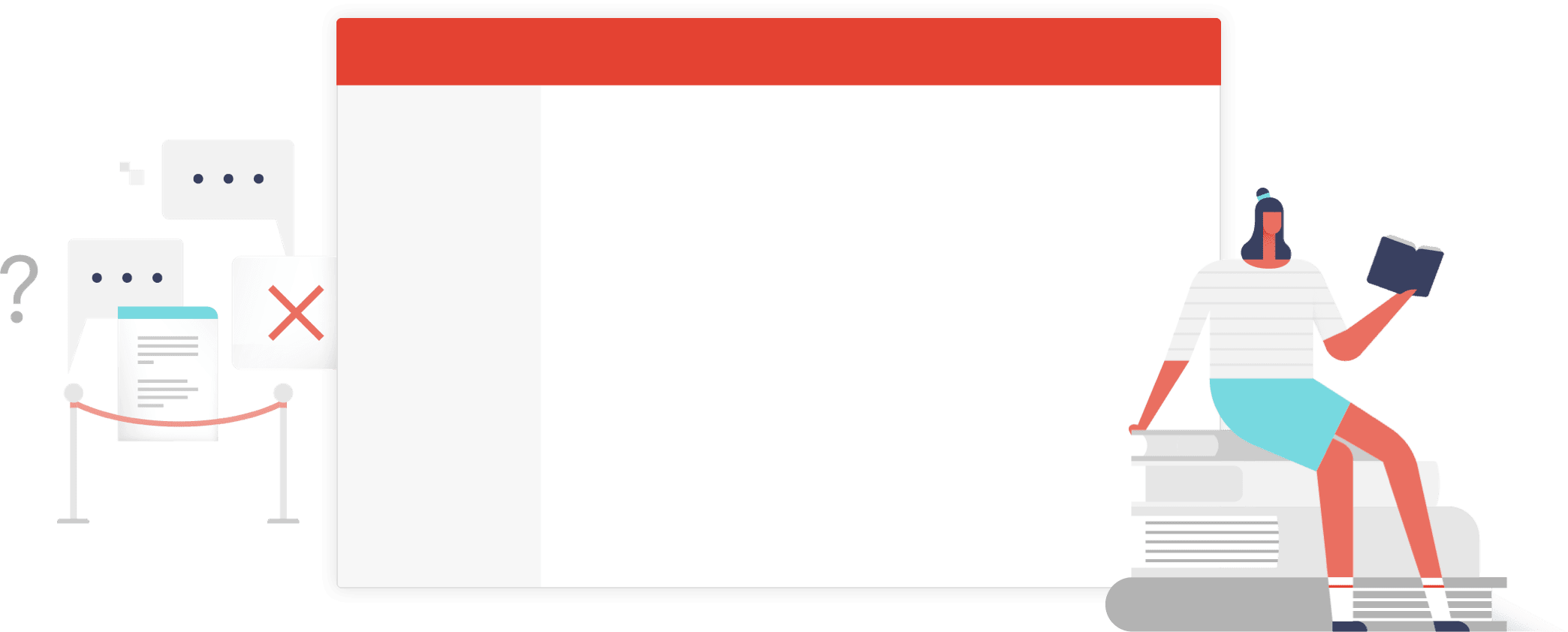 Thank you to our 2017/2018 Newsletter Supporters!