June 2018 Newsletter
In seasons past, our Newsletter runs from September to April. We have decided that you deserve to be informed on what is happening with your association all year and have added in a handful of "Mini-Newsletters" for those traditionally non-newsletter months in between full publications.
We are bursting with excitement for what's to come for the 2018/2019 season! Things are about to get a major face lift as we watch our association grow!
In the meantime, make sure you sign up to receive notifications and the newsletter to stay informed and involved! We have a lot of new and innovative opportunities for our Advertisers that are not to be missed! If you are interested in advertising with us, please contact us today and let's chat! See below Newsletter Advertising Information for the registration form.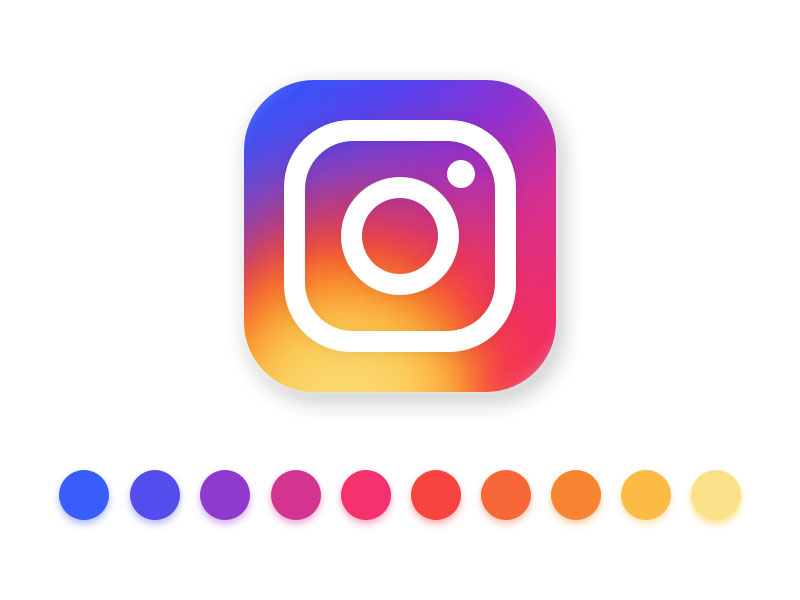 Follow our *NEW* CRA Ontario Instagram HERE to stay informed in-between Newsletters!
Together We Can Raise The Standard!
In This Newsletter
–  New & Improved Newsletter: Promotions, Opportunities… Making the Newsletter Work For YOU!
–  September 2018 Golf Tournament – REGISTRATION now open!
–  Upcoming Events – Mark Your Calendars!
–  May 16, 2018 Member Event at Lind – What you missed!
–  Members Corner – See what your fellow industry colleagues have been up to at their shops!
–  New APPS you can benefit from and social media savvy tips!
–  NEW – Young Professionals Network Section.
–  #DigitalEtiquette Article – The not-so-obvious online etiquette Young Professionals need to know.
Special Message From Your Vice President, Dustin Hubert!
It seems summer is finally here! Along with sunshine and warmer temperatures, are some new and exciting things from CRA Ontario.  
We have a fresh new layout for both our monthly newsletter (keep an eye out on your inbox and sign up to receive these notifications!) and our website.  We are going to continue to offer new advertising options, networking events, and much more.  In order to offer better value to our loyal members we have additional advertising opportunities including our new BOGO deal – don't miss this amazing opportunity.
I look forward to seeing all of you out at our member events and outings this year. Register today for the highly anticipated Annual Golf Tournament at Springfield Golf & Country Club in Guelph on September 20, 2018!
Remember to subscribe other people in your company for the Newsletter so they can be informed as well. Stay tuned and send us your feedback!
Are you the next CRA Ontario Director-At-Large or do you know someone who is?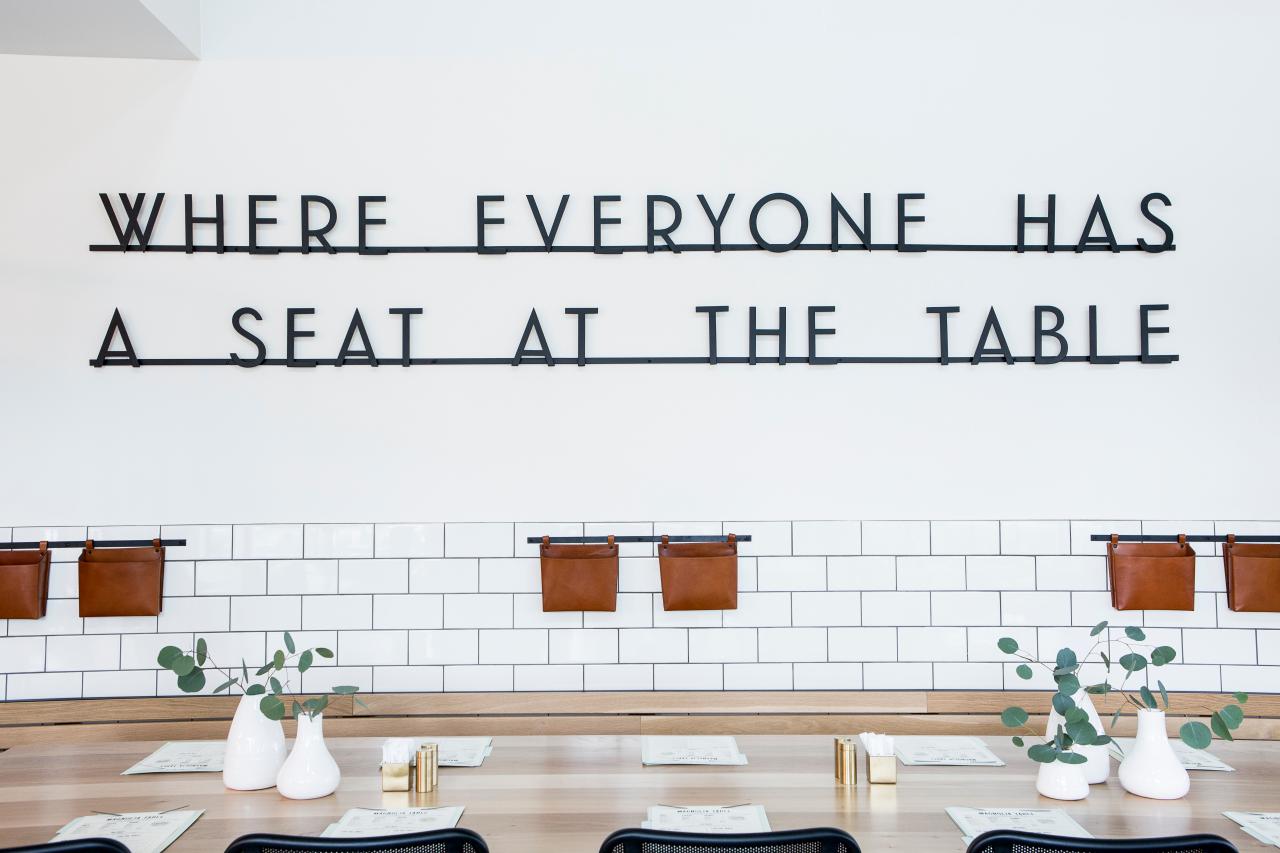 The CRA Ontario Board is looking for 2-4 Directors-At-Large to join our fun group! Are you looking to get involved and grow in the Canadian rental industry? This is the perfect place to start! We have various rolls available with lots of room for growth and would love to chat with you about these amazing opportunities.
We meet before every member event and always have a blast putting together programming, communications and information for our membership.
Contact any of the board members HERE for
more information today!
---
---
---

#CRAONTGOLF2018
Follow the Event Hashtag and tag it during the event to be part of the fun!
Downloadable Golf Tournament Registration From HERE
Some great memories from the 2017 CRA Ontario Golf Tournament:
Trade associations give their members many advantages in a fast-paced, competitive world. Each month we will be highlighting a new benefit to help you make the most of your Canadian Rental Association Ontario membership! According to recent research, over 85% of businesses that fail are not members of a trade association, so you're already ahead of the curve!
Take Advantage of Monthly Member Events!
Members open the doors to their operations to give event attendees behind the scene tours and answer any questions you may have. This is a phenomenal and rare opportunity to poke around a supplier's warehouse to see how they do what they do. Not only do you get the opportunity to tour some of the best facilities in our industry, but our members put on fantastic events and you never leave hungry! (or Thirsty!).
Each Member Event also has an educational aspect with a Guest Speaker touching on topics related to OUR industry.
These are fantastic opportunities that you do NOT want to miss!
Visit the CRA Ontario website for a list of upcoming events and a recap of past events. www.craontario.org.
Don't Miss Out on Advertising in the Upcoming Newsletter Season!
For the upcoming 2018/2019 season, we are doing things differently and want to offer you an even better value and exposure than in years past!
When you purchase either an Advertorial or Business Card Spot, you Advertisement will also be placed on the CRA Ontario website at no additional charge! In addition, take advantage of BOGO – new this year! Buy ONE Advertorial and receive a SECOND at half price! Along with your advertorial, we are opening up the Newsletter to YOU and invite you to submit an article on an industry related subject of your choosing. This is an amazing and first time offer to share your knowledge with your fellow rental colleagues! See "Not All Chiavari Chairs are Alike" submitted below as part of the Advertorial Advertising by National Event Supply!
For the upcoming 2018/2019 season, the Canadian Rental Association (CRA) Ontario has opened 30 business card advertising insertions to CRA Associate Members/Suppliers. These placements will be a business card advertisement in all copies of the 7-issue run. This is an excellent opportunity to get your brand in front of more than 500 CRA Ontario Rental Stores and is an excellent value at $195.00 (+HST) for all 7-issues, or just over $27.00 per issue!
In addition, we will also be highlighting up to 14 additional advertisers on two advertorial feature pages per issue providing an even greater opportunity to engage and increase your visibility with the CRA Ontario membership. Each of these premium advertising placements will be featured for one insertion during our 7-issue run with a message of your choosing. For the issues that your company's advertorial is not running, we will include a business card advertisement.
To Sign-up, please complete the Registration Form and fax or email this letter to:
416-252-0591 (ATTN: Michelle Nicol) Michelle@HigginsEventRentals.com
Downloadable PDF Form:
CRA Newsletter Advertising Sign Up – 2018 + 2019 Season – April 30 2018
---
LIND "Lights It Up" at the May 2018 Member Event!
Members were welcomed to LIND Equipment HQ in Markham, Ontario for an evening of Innovation and Networking!
Leading innovation requires different mindsets, expertise, and behaviors. To innovate, leaders must overcome their own instinctive and learned behaviors to minimize risk and uncertainty. They must learn new methods and tools for exploring ambiguity and creating opportunity.
Guests enjoyed a fun and interactive experience to explore what innovation is, and how we must think and act differently to achieve it. We were joined joined by Melissa Quinn, Partner, COO and Innovation Practice Lead at Performance Coaching, who shared with us some of the principles of effective innovation. We explored ways we can re-think our own approaches to improve our chances of achieving it. Plus… we got to draw pictures!
Structurally Sound Flower Vase anyone?

(If you missed it… check it out here: Past Events)
---
Increasing Equipment Utilization
By Wayne Walley – Source: Rental Management Magazine
No matter what the job or application, chances are someone has created an attachment to handle the job. There are some manufacturers who offer a variety of attachments for their skid loaders, mini excavators and other equipment. Then there are companies who specialize in making attachments that can be used on different brands of tool carriers.
The result, for equipment rental stores, is the opportunity to increase equipment utilization and better meet customer needs. "The goal of any store is to generate revenue while minimizing operating expenses and downtime. Offering a variety of attachments to use on a loader helps keep it out on rent. Plus, the attachments can be rented to contractors who have their own loader," says Tyler Monson, marketing, Virnig
Manufacturing, Rice, Minn. "Construction and landscaping businesses are thriving. Almost every one of these companies needs to rent an attachment at some point in the course of operating their businesses. Why not offer solutions to their problems?" Monson says. Mark Hanson, regional vice president, Manitou Group, and CEO,
Manitou North America, West Bend, Wis., agrees that interest in attachments is growing and a wider variety of the tools are becoming part of a rental store's inventory.
"Attachments give you greater utilization and returns from the machines, as well as revenue from the attachments themselves," Hanson says. Those who rent equipment also see attachments as a necessary and beneficial part of the fleet. Steve Mau, president, Brainerd General Rental, Brainerd, Minn., says the old adage is that attachments rent
machines. "Utilization improves on equipment with the variety of tools that customers can use. Furthermore, customers appreciate the opportunity to complete multiple jobs with the same skid-steer and simply use a different attachment," Mau says, adding that as an equipment dealer and a dedicated rental store, attachments allow his business to encourage customers to purchase machines and rent attachments as needed. "We run 20 different attachments that can be used on rubber-tired and rubber-tracked skid-steers. About 40 percent of our rentals include an attachment beyond the traditional dirt bucket," he says.
Anthony Durante, CEO, Durante Rentals, Mount Vernon, N.Y., says attachments have helped increase the utilization of his company's equipment as well. "The decision to rent attachments can come from two schools of thought. You can decide to become an attachment specialist by renting what others do not offer. While this is a capital-intensive investment and requires a good amount of marketing, word of mouth and education to the customer to let them know you provide equipment not traditionally offered in rental fleets, it does allow for a greater return on investment once you have traction and become a
known resource," Durante says. "The more common business model is to rent the basic attachments that will not only provide a decent return on investment, and often higher than standard fleet, but it also will encourage the rental of core pieces. If you do not offer an attachment that is generally expected to be in your fleet, your competitor will. Any opportunity you allow your client to go somewhere else is an opportunity you also provide for your competitor to develop the account and service their next requirement," Durante says. Mark Gilbertson, president, Fargo RentAll, Fargo, N.D., says 75 percent of his company's mini or walk-behind skid rentals include attachments. "An auger is by far the No. 1 attachment with those machines. For big skid loaders, 20 percent are rented with an attachment and a harley rake is No. 1 with an auger or a mower close behind. If you are in the rental industry today, attachments are a must," Gilbertson says.
Manitou's Hanson says another opportunity for rental stores is to offer new or more expensive attachments because of the high demand from customers for product trials. "Customers often want to test the product first-hand and see how well it works for their operation. If a customer likes the attachment and finds it useful, there is a good chance he or she will purchase it. With every sale, the rental store can increase revenue with minimal effort. Attachment rentals that turn into sales are a great, untapped opportunity for many rental stores," Hanson says. Jason Boerger, marketing manager, Bobcat Co., Fargo, N.D., says attachments can help improve the bottom line for rental stores. "The main goal for rental companies is to have high utilization rates of their equipment because if its sitting on the lot, then it's not making money for the business. Adding machines to a fleet that only can do certain tasks can be costly and inefficient for rental stores. Adding a variety of attachments to a rental fleet increases the utilization rate of the tool carriers themselves and is also much more cost effective," Boerger says. "The attachments give rental store customers flexibility to accomplish multiple tasks without having to break the bank and allows rental stores to expand their offerings," he says. Alex Berg, president, Triple E Equipment, Pompano Beach, Fla., says the goal of manufacturers is to create machines and attachments that can handle jobs that may have required manual labor in the past.
"Any time you can replace humans with machine power, it will be more efficient and cost-effective."

Manage Stress At Work During The Busy Season
Source: Huffington Post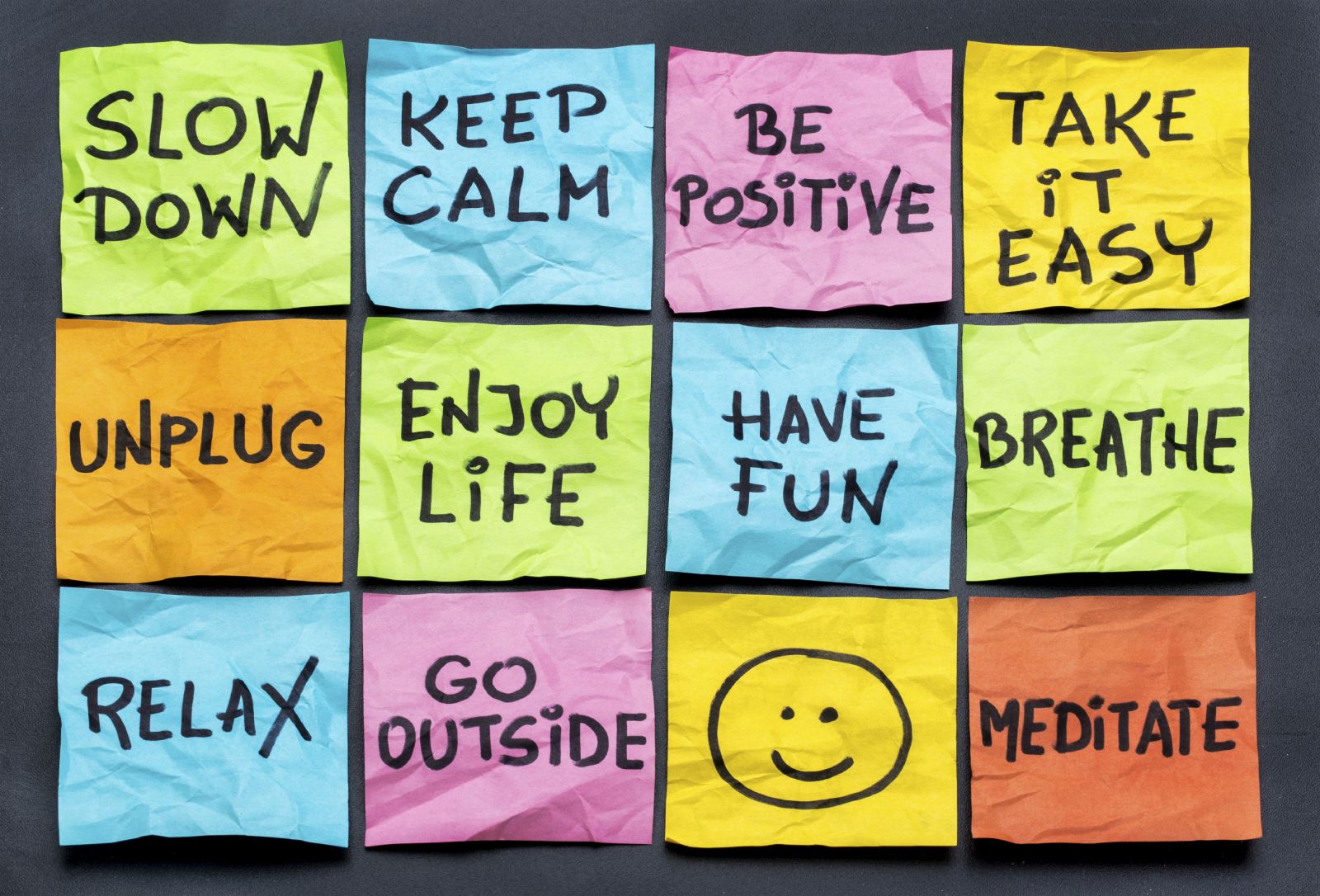 We all have busy periods at work—the times when work is piling up and you can't avoid it. However, there are techniques you can use to combat the stress of a busy workload. Below, we take a look at how to manage stress during busy periods to help you lead a more balanced work life.
Plan for a Break
Luckily for us Event folks, we can predict our busy season and plan for a break before and after the hard work hits. A couple of days off beforehand can help you clear your mind and come into work refreshed and ready to take on the tough season ahead.
After the busy season, plan for a vacation where you can unplug and recuperate. It will be much easier to handle your high-intense workloads in short bursts if you give yourself time to prepare and recover for it. A weekend getaway to a nearby location (Niagara Falls, anyone?) can make a world of difference.
Don't forget to take short breaks throughout the work day, either. Even a five-minute break to go to the bathroom or get a drink can help you clear your mind.
Also, make sure to get away from your desk during lunch time. This can help you relax and recharge for a more productive afternoon, but unfortunately, only one in five people actually step away from their desk for lunch. You already have this break scheduled into your day, so why aren't you taking it?
Simplify Your Life

When you're in the heat of your busy season, the last thing you need to worry about is your unfolded laundry or starting up a new personal project. Allow yourself the capacity to focus on your work by simplifying other aspects of your life. Here are some examples on ways you can simplify your life:
If you can reasonably afford it, consider outsourcing certain tasks. For example, you might hire a teen in the neighborhood to mow your lawn or rake your leaves during your busy periods at work.
Put other commitments on hold, and ask someone else to cover your tasks during your busy season. This can include community or religious commitments.
Limit your screen time. Although certain online activities can help reduce stress, heavy technology use is actually linked to higher stress levels, so you might consider alternative forms of stress relief.
Get Moving
Although you'll want to cut down on certain tasks in your life, exercise should not be one of them. Exercise can reduce stress and improve productivity, yet it's often one of the first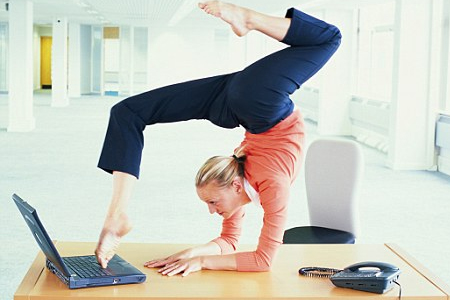 tasks to go when your life gets busy.
If you can't find time to make it to the gym, explore other ways you can get your exercise in. Examples include:
Going for a walk on your lunch break.
Walking or biking to work instead of driving.
Using "deskercise" techniques while working.
Incorporating exercise into other activities, like family time (play an active game together) or when watching TV.
Take Care of Your Body
Aside from getting your exercise in, you can't forget to take care of other aspects of your body and health. If you aren't attentive to it, you'll only become more stressed and burnt out.
Start by making healthy food choices. With small, frequent meals throughout the day, you will maintain an even blood sugar to help keep you focused and energized while avoiding irritability.
Don't forget to get plenty of sleep at night, either. Stick to a routine, and aim for eight hours of sleep per night. If you don't give yourself time to recharge, you'll only wake up dragging your feet and performing poorly at work. Shutting down your workstation an hour earlier and taking that time to sleep can mean a more productive workday tomorrow. In the end, you'll end up getting more done while feeling less stressed.
Find Your Flow
Some people are more naturally productive during the early hours of the morning. Others get more done late at night. Find when you're most productive, and work during these hours (if your boss allows for the flexibility).
Working when you're least productive is futile. It will only stress you out more without getting much done. It's not about how many hours you work; it's about the work you complete in the hours you do work.
Set Aside "Me" Time
Even if it's just five or 10 minutes per day, you need to take a breather. Unplug, and engage
in an activity that helps you relieve stress—whatever that is for you. You might read a book, take a bath, play a game on your phone, or enjoy a short yoga session. The idea is to let go of your stress so that when you return to work, you can work more productively.
Don't Overwork Yourself
It's okay to work overtime when you have a lot of work to do. What's not okay is only working through these high-stress times. The more you work, the less productive you become throughout the week. You need a break.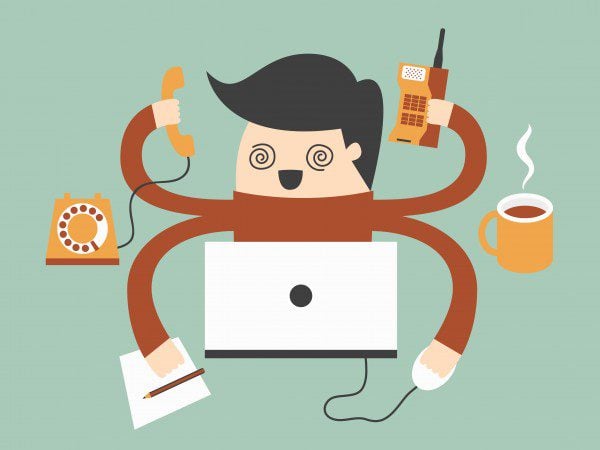 By the time you hit 56 hours in your work week, your productivity steadily declines. Research shows that whether you work 56 hours or 70 in a week, it didn't really matter because the output of the work is approximately the same. Essentially, you're wasting those extra 14 hours if you try for a 70-hour week.
Furthermore, another study showed that managers couldn't tell the difference between workers who spent 80 hours per week working and those who just pretended to, but they did punish those who admitted to working less. Overworking doesn't necessarily mean you accomplish more.
Reflect on Your Busy Season
Once your busy season is over and work slows down, set aside some time—even if it's only 15 minutes—to reflect back on what worked and what didn't work for you during this high-stress period. Outline how you'd like to tackle the issue next time, and you'll be prepared for when work volume increases again.
With these tips in mind, you can tackle your high work load without stressing yourself out completely. Remember: There is no single formula for what works for everyone. Find what works for you, and you should see success.
Young Professionals Network
#DigitalEtiquette
By: Michelle Nicol, CERP | Higgins Event Rentals, Toronto, ON Canada

With nearly all business being conducted online, how we portray ourselves as young professionals to our clients digitally, has never been more important. Your client, without having met you, will develop their own opinion of who you are as a professional, based on your virtual correspondence. There are certain ways to handle yourself online that will help mold the vision of who you are as a young professional by promoting a positive imagine to the customer.
One of the most important components of successful digital correspondence, aside from online candor, grammar, spelling and etiquette, is something as simple as following through with your clients. Do not make the mistake of putting off your commitments, simply because you are not face-to-face. It is important to do what you say you are going to do, when you say you will do it. Sometimes the client you are corresponding with may be a baby boomer or Gen X, where communication was only done in person or via the telephone. There is a stereotype that email is impersonal and an easy way out; do not let that be the case. Take the time to connect with your client and ensure them that you have their best interest in mind and will not let them "slip through the cracks".
Another point to be mindful of is your email content. Being able to distinguish between a work relationship and a friendly relationship is imperative. Although sometimes a work relationship can develop into a friendship outside of the office, when at work it is imperative to remain professional in all correspondence. Would u want 2 read an EMAIL THAT was all IN THIS style of writin, loaded w/ shrt frms and spellin mstks? I know I sure wouldn't, and neither would your client. Take the time to properly formulate your email, avoiding spelling errors and slang. Once you become more familiar with your clients, if you have never met them in person, you will get a feel for their email style and can become more relaxed if the environment permits.
Having a reminder to say "Please" and "Thank you" may seem unnecessary, but you may be surprised how often it is neglected when sending a quick email or a response from a mobile device. These words are just as important in the digital world as they are in verbal conversations, the only difference is that in person, you can frame your dialogue with tone and actions. Unfortunately, tone and emotion are lost in the digital world, so taking the time to include basic manners & salutations makes all the difference in the way a message is perceived.
It is no secret that clients and employers have the wherewithal to surf the internet and keep tabs on their employees via personal social media pages. While this is your personal page, what you post is a direct reflection of you as a person and most employers and clients will keep this in mind when working with you on a professional level. If you feel the need to post your opinion on a hot topic, ensure your settings are in place where only your friends will be able to view that content. Select your photos wisely – once something is on the World Wide Web, It remains there forever.
Other tips for effective digital communication are to respond regularly, efficiently, and to be as specific in your response as possible, to avoid leaving anything up to interpretation. Continuing to reply to the same email thread when following up or replying to emails will ensure consistency and that nothing gets missed along the way. If you are waiting for an answer for a client, keep them posted so that they know you have not forgotten about them, thanking them for their patience. There is nothing worse or more frustrating than not hearing back from someone and being left waiting for an answer for days.
Digital correspondence can be very effective and efficient if done correctly and thoughtfully. Taking the time to ensure your client is receiving the best digital version of you will be worth the extra few minutes spent.
Fun Digital fact from the Oxford Dictionary:
"Oxford Dictionary's Word of the year for 2015, wasn't a word at all.
It was this:
Oxford selected it because it was the most frequently used emoji of 2015. And that's saying something, given that the global use of emoji's has tripled between 2014 and 2015 alone."
---

We want to CELEBRATE with YOU!
Do you have an upcoming Anniversary? Grand Opening? Demo Day? Warehouse Sale? Industry Event? New Hires or Milestones? Do you just have something you want to share with us and your fellow membership?
The CRA Ontario wants to support you and your business and help you grow!
Let us share your successes with fellow industry professionals. In addition to recognition in our newsletters, We would love to represent the CRA Ontario at your special event and congratulate you in person on behalf of your association.
Please email Michelle Nicol, CERP (Incoming CRA Ontario 2nd Vice President) at michelle@Higginseventrentals.com with the details.
Getting Back to Basics…
The not so obvious basics of Social Media
First, let's start with the back to basics tips that apply to any social network your business is using. These are the methods that even advanced social media users tend to forget sometimes.
Make sure your social profiles are complete and up to date. Use Google to search for your business name and your own name. See which social networks rank both on the first two pages. Jot them down, and then visit each profile to make sure all of your information is filled out and up to date. This includes updating your website information if you've added anything new, such as a blog or an online store.
Cross promote your social profiles. Look for opportunities to add links from one social profile to others. Google+, for example, allows you to link to as many of your other social profiles as you choose. Your YouTube channel offers a spot for Twitter, Facebook, and Google+ links. Also, don't forget to include your social profiles in your email signature with applications like WiseStamp or simple text links to your social networks.
Check your email contacts for new people to connect with on social networks, and do this periodically. If it's been a few months (or a few years) since you last checked your email contacts for new people to connect with on social networks, now is a great time to do so. Try it on Twitter, Facebook, LinkedIn, and Pinterest.
Stop buying followers and fans. It's an easy trap to fall into when your goal is to simply inflate your number of social followers. But networks like Facebook are already working to remove fake likes from pages; and tools for Twitter are exposing accounts with a high volume of fake followers. So just remember that it's not worth it – fake followers and fans will do nothing for your engagement or your bottom line.
Use Google Analytics to measure your social media efforts. First, set up goals in Google Analytics. Then use the new social reporting features of Google Analytics to ensure that you are getting results from your social media marketing campaign. You may not be able to measure some benefits of social media like engagement and the resulting consumer loyalty with your social media followers, but you can measure how much traffic social media brings to your website and how much of that traffic results in conversions.
Source: kissmetrics.com

Create a Floorplan Within Seconds!
Forget measuring and drawing: magicplan lets you create floor plans simply with a smartphone or tablet. Floor plan creation has never been this easy, fast and cost-effective.

Floor plan creation: Just take pictures of each corner of a room. magicplan will compute its size and shape.
Assemble & adjustment: Assemble the rooms like a puzzle to create a complete floor plan. The plans can be adjusted as you like.

Decorate the rooms: Furnish the rooms digitally to create an even more vivid floor plan.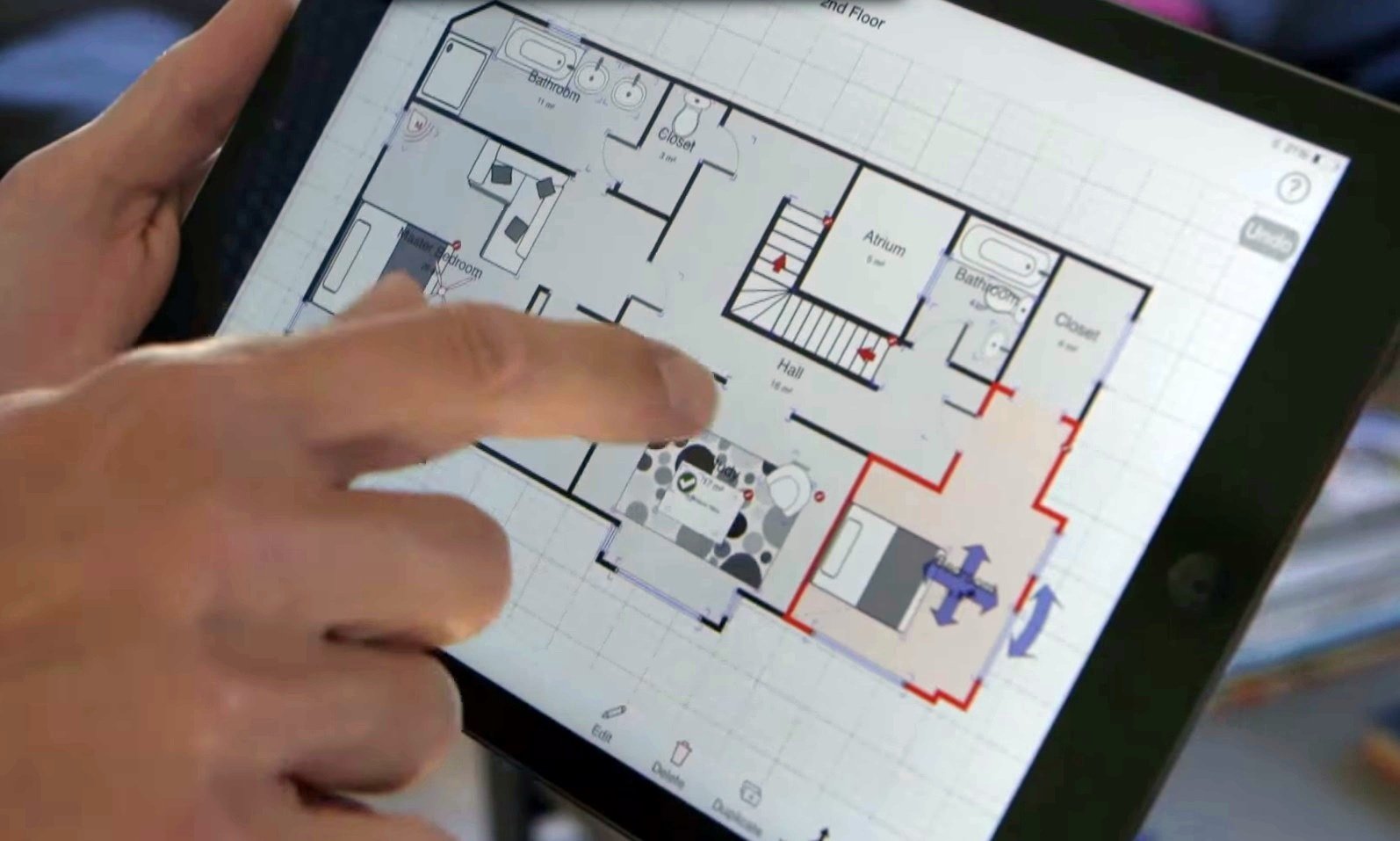 ---
Thank you to our 2017/2018 Newsletter Supporters!