September 2018 Newsletter
Together We Can Raise The Standard!
In This Newsletter
Your Voice Matters! Please take a moment to complete our Newsletter Survey! If you missed the popup, please take the survey HERE. Your feedback is important!
Strength In Numbers; A Message from Colin Wilson, CRA Ontario Director
Your Last Opportunity to Register for the CRA Ontario Golf Tournament!
The 5 Packages all Event Rental Companies Should Offer
Safety Tips: General Safety Tips for Portable Power Tools
YPN Conference 2018 – East Coast Location Added!
7 Effective Social Media Marketing Tips For 2018!
---
Special Message From Your CRA Ontario Director, Colin Wilson!

THERE REALLY IS STRENGTH IN NUMBERS
Membership growth within our association should be on everyone's mind. As CRA (ON) Members, we all benefit from a larger and stronger membership.
It is true…BIGGER IS BETTER! Increasing our numbers brings more revenue for the association to spend on YOU, its members.
With a larger membership base, the association will be able to do many more things, including:
Securing more "Benefits to Belonging"
Organizing larger events
Planning for the future
Locking in better Guest Speakers
Improving our buying power
Increasing Member Outreach
Sourcing new programs
Increasing community outreach
Improving our position when speaking with Regulatory bodies, Government agencies, and other Industry/Trade associations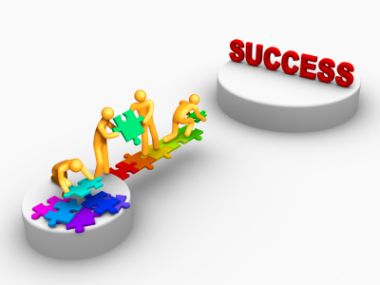 We're all in this together, regardless of business category. Equipment Rental, Party Rental, or Supplier; It just doesn't matter. As members of this association, we all reap the rewards from a larger and financially healthy industry group.
If you or anyone from your company knows of another company that should be CRA (ON) Members, please reach out to them. Invite them to an event, send them a copy of our Newsletter, direct them to our website ( www.craontario.org ), get a CRA (ON) Board Member involved, or arrange with CRA National to get a membership package into their hands.
As members, we all have a responsibility to spread the message of our association.
Let's get out there and do it!
---
---
Are you the next CRA Ontario Director-At-Large?
Do you know someone who is?
The CRA Ontario Board is looking for 2 – 4 Directors-At-Large to join our fun group! Are
you looking to get involved and grow in the Canadian rental industry? This is the perfect place to start! We have various rolls available with lots of room for growth and would love to chat with you   about these amazing opportunities.
We meet before every member event and always have a blast putting together programming, communications and information for our membership.
Contact any of the board members HERE for more information today!
Follow our *NEW* CRA Ontario Instagram HERE to stay informed in-between Newsletters!

#CRAONTGOLF2018
Follow the Event Hashtag and tag it during the event to be part of the fun!
Thursday September 20, 2018
Springfield Golf & Country Club, Guelph ON
REGISTRATION | 11:00AM        –        SHOTGUN START | 1:00PM
This is the last change to REGISTER TODAY and Not Miss This HIGHLY Anticipated Event!
The Golf Committee GUARANTEES another sell out this year! DO NOT PUT IT OFF – Register EARLY and TAKE ADVANTAGE OF THE EARLY BIRD RATES!!
See you on the green!
Downloadable Forms Below:
Associate 3 for 2 Registration Form 
---
Some great memories from the 2017 CRA Ontario Golf Tournament:
---

---
Trade associations give their members many advantages in a fast-paced, competitive world.
Each month we will be highlighting a new benefit to help you make the most of your Canadian Rental Association Ontario membership!
According to recent research, over 85% of businesses that fail are not members of a trade association, so you're already ahead of the curve!
– Training & Education –
Continued education and development is crucial in getting to the top of any industry. If your company is already a leader in the field, education is a key to remaining on top. This is especially true in the rental industry that involves a high level of technology, which almost all do in the fast-paced modern world. During monthly member meetings, your host will secure a speaker to discuss a topic that is relevant to the rental industry. These sessions help members to learn and grow in their profession while offering an open forum for discussion and questions. Even outside of these official events, members have constant opportunities for peer-to-peer learning and mentor-ship that allow members to share experience and knowledge.
Did you know that rental operators buy 35% of all equipment sold in this country? The CRA National has been running rental trade shows across the Canada since 1983. Tap into the vast market of selling to rental dealers by becoming an CRA Associate Member and by exhibiting at an upcoming CRA Trade Show. If you are in the business of rental, you can talk to rental dealers, see the latest in equipment up close and in person, take advantage of show only specials, network with friends and get the jump on your competition.
Rental U: This exclusive, members-only resource consists of OnDemand Training and the brand-new online Learning Center. This includes free videos, PowerPoint presentations with audio and podcasts covering everything from customer services and human resources to management, marketing and safety.
 Learning Center: This online resource allows members to assign and monitor employee's coursework in the form of tracks (three to five courses per track) or individual courses. Topics cover all segments of the equipment rental industry.
Certified Event Rental Professional (CERP): This program, offered exclusively by ARA, is the only rental-specific certification program for those in the party and event rental industry. It is an in-depth, self-study program for individuals who seek a competitive edge and professional credentials. Graduates deliver remarkable results that benefit both their clients and their rental company.
ARA Professional Driver Education Program: Designed with all aspects of the driving and delivery process in mind, this nine-course certificate program for construction and general tool employees features nearly seven hours of instruction. Topics include loading and unloading, operational best practices and customer service.
---
---
Don't Miss Out on Advertising in the Upcoming Newsletter Season!
For the upcoming 2018/2019 season, we are doing things differently and want to offer you an even better value and exposure than in years past!
To Sign-up, please complete the Registration Form and fax or email this letter to:
416-252-0591 (ATTN: Michelle Nicol) Michelle@HigginsEventRentals.com
CRA Newsletter Advertising Sign Up – 2018 + 2019 Season – April 30 2018
---
2018 Recap So far! 
May was our last Member Event at LIND Equipment.

We'll see you at Springfield Golf & Country Club on September 20th for the CRA Ontairo Golf Tournament!
Safety Tip: General Safety Tips For Portable Power Tools
Portable power tools are a staple in the rental industry. There are so many varieties and purposes that portable power tools meet that it is usually only a matter of time before someone will come across a task that requires a tool he or she does not own. So, they make their way to your rental company in hopes that you have the tool to do the job and you probably do.
Keeping up on all the unique, safety requirements for each portable power tool, however, can be challenging. Nonetheless, there are a few basic safety tips that apply to most all of them.
For corded tools, always ensure that the cord is not run where it could be tripped over or accidentally pulled. Not only might someone be hurt by tripping, but it may cause the operator to lose control of the tool, leading to possible injury.
Do not carry tools by their cord. Always inspect the cord before use for any breaks or tears. Do not use the tool if the cord is damaged. Mark the tool with a "do not use" tag and flag it for repair.
Do not remove standard guards or safety devices unless the manufacturer's manual authorizes doing so for certain utilities.
Wear the proper personal protective equipment (PPE). Many portable power tools require ear and eye protection, at a minimum.
Always secure the work with a vice or a clamp so that both hands are free to operate the tool properly.
Source: Safety & Health Magazine

The 5 Packages All Event Rental Companies Should Offer
When your event rental company begins to notice a trend in items rented out together, you may begin asking questions as to what to do with this valuable knowledge. Could I make my rental options simpler? Is there opportunity for upsell? Can I use this information to provide something new and creative? The answer to all these questions is YES. Providing packages for your customers will provide you with the elements of simplicity and creativity plus an opportunity to upsell.
A Basic Wedding Package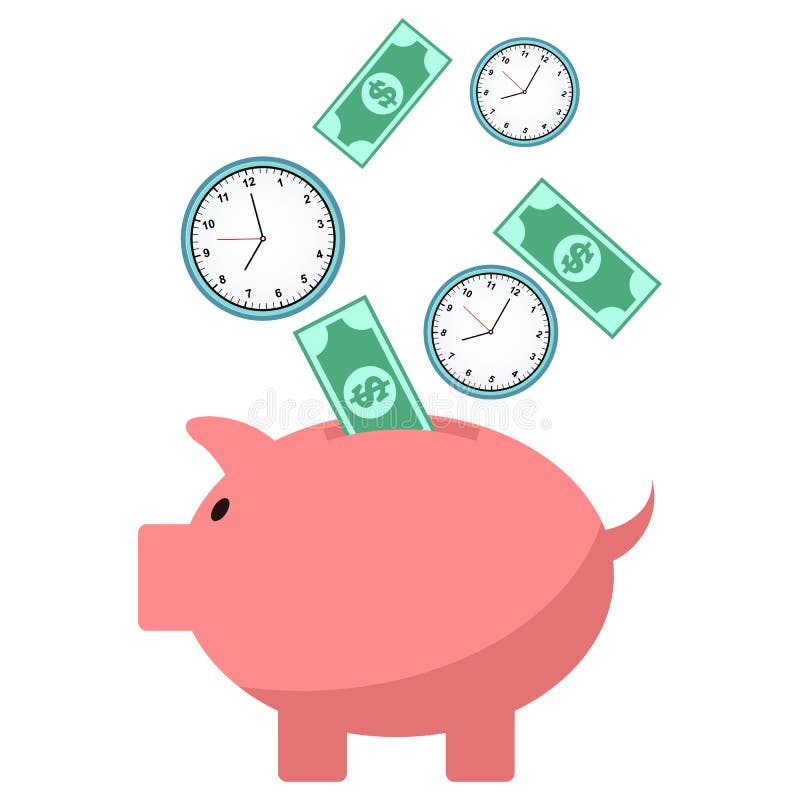 A pre-calculated wedding package is a must for event rental companies. Oftentimes brides and grooms are planning a big event for the very first time and they aren't even sure where to begin! These packages save customers tons of time and stress when preparing for their big day.
Of course, you may want to offer several different size packages depending on the couple's budget. A good wedding package will provide the proper venue/tent size, table & chair count, dance floor size, and more. The rental company should make sure that the package covers all aspects of the wedding, big and small. This includes all items from tent stakes to dance floors. With that in mind, rental companies should choose wisely as to what shows up on the contract. For a $1,000 wedding package, the client shouldn't have to see items such as tent stakes and tongs on their contract. This may give off the impression that your company is "nickel-and-diming" them.
A Most Popular Offering Package
You know your inventory best and are aware of the items that people ask for most. If you're a vintage rental company, that may be a specific couch and a couple items of decor. If you're a DJ, that's likely your services packaged with some basic equipment.
Providing a popular offering package can serve the purposes of both time-saving and upselling. In terms of time-saving, instead of having to add items individually to your contract, you should always have a package made that includes items such as a DJ deck, the actual DJ service, speakers and stands, lights, and even a dance floor. One click and you're done! Plus, here comes your chance to upsell. Upsell items, such as a fog machine or strobe lights, by pointing out that the package price is barely more than less items would be individually.
Uniquely Themed Packages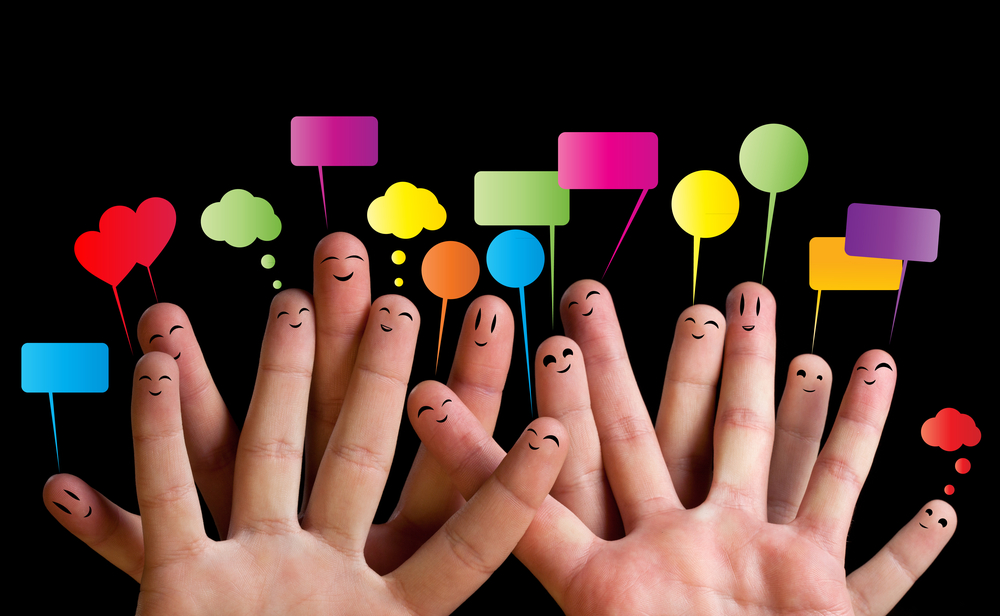 Creating uniquely themed packages is a huge opportunity for event rental companies to upsell. By creating these packages, you have the opportunity to put purchases in your customers realm that they may never have thought of previously! For example, let's say you are providing a basketball themed Bar Mitzvah party for a client. The client's original expectations may have been just a basketball themed cake, some cool banners, and themed tablecloths. Now let's imagine you respond back to the client with "I have a package that can provide a basketball court themed dance floor, and official NBA size hoop, and life-size cutouts of your child's favorite stars!". There's now a big chance the client would be purchasing your entire package after learning about the creative services you could provide, leaving you with a major upsell. Plus, it shows how much experience you have with these types of major events.
The Extra Basic Package (For The Cost Conscious Customers)
We all have that customer who begins the conversation with "show me your cheapest available options" and proceeds to ask questions like "how much would I save if I got rid of X,Y,Z". Well this package is for them!
The extra basic package provides your most basic customer with nothing more than the necessities. A package like this would provide just enough to prevent event guests from dining while standing or enjoying a rain shower in their black tie attire. The package should include the simple elements of chairs, tables, a tent, and any other minimalistic features. The best part is, it's very easy to quickly add and send off, meaning less time on the contracts for the cheapest clients!
The Trendy Package
It's very important in this industry to stay on top of trends. This also allows your company to stay relevant. By constantly updating your packages with current trends, your event rental company will always be a top choice for customers.
The package is much easier to create than many may think! It is all about interchanging small details. The package maintains the basics of chairs, tables, a tent, dance floors, etc. The difference comes in with the details such as decor options, table cloths, backdrops, and more. For example, swapping chiavari chairs for cross back chairs or barrel cocktail tables for standing glow cocktail tables.
By marketing these packages, you'll show you help save your customer money, yourself time, and provide a helping hand in the planning process.
Source: GoodShuffle
East Coast Young Professionals Conference added for 2018!
Two Young Professionals Conferences will be held this year as membership growth and interest in YPN events continue to increase.
The conferences will be held in East and West Coast locations:
Nov. 14-16 in Santa Fe, N.M., at La Posada de Santa Fe Resort & Spa
Dec. 5-7 in Clearwater, Fla., at Clearwater Beach Marriott Suites on Sand Key
The two locations can cut down on the time spent away from the business and reduce travel costs. It also gives you another option for the best time to be away.
Both conferences will feature the same educational workshop called "Introduction to Lean" with Jim Hudson. This will cover lean management principles and best practices.
Registration for both conferences will open soon. Watch for the registration link in this Sunday's Rental Pulse and in emails next week. Space is limited to 50 attendees per conference and two attendees per company, so register quickly to lock in your spot
Click HERE to join YPN today!
source: American Rental Association, YPN
---
Be vigilant when working with flammable, combustible liquids.
Nearly every workplace has potentially dangerous liquids, including fuels, paint thinners, solvents, cleaners, waxes and adhesives, according to the Canadian Centre for Occupational Health & Safety.
Classifying liquids as either flammable or combustible depends on the liquid's flashpoint. A liquid's flashpoint is based on the lowest temperature at which it gives off enough vapor to start burning at its surface. Flammable liquids have flashpoints lower than 100° F, whereas combustible liquids have flashpoints greater than 100° F but lower than 200° F.
A mixture of vapor and air must be ignited for a flammable or combustible liquid fire to start. Some common ignition sources include:
Sparks from electrical equipment
Sparks, arcs and hot surfaces resulting from welding operations
Static electricity sparks
Flames from portable torches and heating units
Hot surfaces, including boilers, furnaces, steam pipes, electric lamps, irons, electric coils and hot bearings
Embers from incinerators, fireboxes and furnaces
Smoking
To avoid a fire, eliminate ignition sources. Do not smoke or operate spark-producing machinery near these liquids, and use only explosion-proof equipment in hazardous areas.
When working with flammable and combustible liquids, a well-ventilated workplace is crucial. Properly working ventilation system will be able to remove flammable vapors, reducing the chance of ignition.
Have an assessment performed by a qualified person to determine if your systems, including how you store, handle and dispose of flammable and combustible liquids.
Article submitted by Jerry Francis, DYMAC Canada
---
Higgins is Having a Mid-Season SALE!
Looking to add a collection of glassware to your rental inventory? bulk up on the basics? Take a peak at what they have for sale below and
get in contact with their office
to pick up these deals before they're gone!
---
We want to CELEBRATE with YOU!
Do you have an upcoming Anniversary? Grand Opening? Demo Day? Warehouse Sale? Industry Event? New Hires or Milestones? Do you just have something you want to share with us and your fellow membership?
The CRA Ontario wants to support you and your business and help you grow!
Let us share your successes with fellow industry professionals. In addition to recognition in our newsletters, We would love to represent the CRA Ontario at your special event and congratulate you in person on behalf of your association.
Please email Michelle Nicol, CERP (Incoming CRA Ontario 2nd Vice President) at michelle@Higginseventrentals.com with the details.
7 Effective Social Media Marketing Tips For 2018
1) Stay Active

Some people use social media and give up after a few weeks. Social media success is not something that is going to come overnight. It can be tough and time-consuming. With this mind, you'll need to stick with it and remain active for the long term. By remaining active, you'll have a much better chance of getting more followers and likes. Each tweet you make has the potential to bring you more attention. With this in mind, you should always tweet more often, so you can get more attention.
2) Using Images

It should come as no surprise to learn that consumers have a shorter attention span than ever before. You cannot expect people to read thousands and thousands of words. The content needs to be spectacular. This is where social media excels. Social media gives you the ability to post images alongside your texts. By using eye-catching images, you'll be able to grab the client's attention and force them to pay attention. This could result in a higher engagement rate, more likes and more follows.
3) Scheduling Posts

Scheduling posts are immensely important. As a business owner, you're responsible for satisfying your clients, building your site, and keeping an eye on your workers. You have little to no time to work on social media. This is why all business owners should be scheduling social media posts in 2018. By using a scheduling system, you'll be able to create multiple posts right away. Then, you can schedule them to be posted at a later date. This can save you a significant amount of time while ensuring your social media accounts remain active.
4) Video Content

There is no doubt that consumers prefer visual content. The text is great and images can be effective. Nevertheless, video content is even more effective. A good video can capture the client's attention for thirty minutes or longer. Most people think about YouTube when considering videos. You should not dedicate yourself to a single platform. Be sure to use video content across numerous social media networks, including Twitter, Facebook, and Instagram. Videos will bring you so much more attention than the alternatives!
5) Use Social Media Advertising

Pretty much every social network out there has paid to advertise. Over the past few years, paid advertising on these platforms has continued to grow more and more popular. 2018 will be no different. If you want to get ahead in 2018, you're going to need to spend a little bit of cash. Paid advertising can give you a significant boost for a little bit of money. Just remember to make posts that will be worth promoting. You need to work diligently to create engaging and highly attractive posts that will gain a lot of attention. Only your highest quality posts are worth promoting!
6) Completely Customizable Chatbots

Chatbots are not really a thing of the future. In fact, they have been around for quite some time. With that being said, they have greatly improved since they were first introduced on the market and 2018 might just be the year they make the most impressive improvements. When you are on social media, it is imperative for you to respond to your viewer's questions and responses, but what if you are receiving thousands of questions and responses a day? It would be nearly impossible for a single individual to respond to all these posts. However, customizable chatbots can change this, as they can respond to your followers and viewers with programmed responses.
7) Take Advantage Of Instagram Stories

It really wasn't that long ago when Instagram stories were introduced to users for the first time. Since that time, this feature has become a really huge deal and it isn't going away anytime fast. In fact, the daily users of Instagram stories have surpassed SnapChat viewers and this is just one year after the launch of the feature. One of the things that are making this feature so popular is that gives users the ability to add a link to their stores. However, you must have at least 10,000 or more followers before you can add a link. This link could trace back to your website or profile, which is just going to grow your following and popularity.
Source: RS Websols

We're all occasionally guilty of a little time-wasting (hey, distraction can be a good thing), but if your day keeps ending before half your work is done, you probably need to manage your time better. Here's how, with a simple time-tracking tool and just seven days, I reclaimed my work time and significantly decreased my stress level in the process.
RescueTime helps you manage your computer and mobile time so you can do more meaningful work.
RescueTime shows you where your day went, and helps you manage the many distractions
that pull at your attention. Multitasking, information overload, and juggling the demands of the modern workplace all take a toll on your ability to do your most important work and live a balanced life.
For full review & Instructions, visit HERE